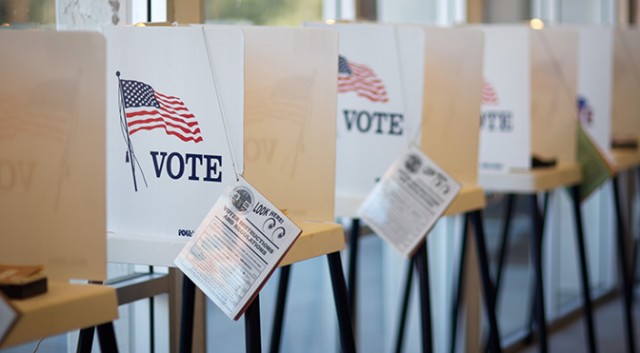 Heated debate and fiery rhetoric are exchanged amid the controversial election. Passionate students on both sides vie to get a few words in the conversation. The ultimate decider looms: A vote.
In the days leading up to the election, Jesuit held a mock presidential election to determine the Jesuit student body's selection for the next President of the United States. The mock election was run through the Social Studies department, but organized by the Jesuit Political Society.
The department felt that it would be interesting to see what the student body felt about such a contentious election. Considering the Ignatian day that followed, it seemed like an appropriate accompaniment.
In the polls, only students were allowed to vote. No faculty. Nearly 400 student-voters participated in the mock election.
Out of the 396 students that voted, 244 voted for Donald J. Trump and his running mate Mike Pence for president. This translates into nearly 62% of all of the voters, a clear majority. Hillary Clinton finished second in the polls with 103 votes while Gary Johnson and Jill Stein closed with 31 and 17 votes, respectively.