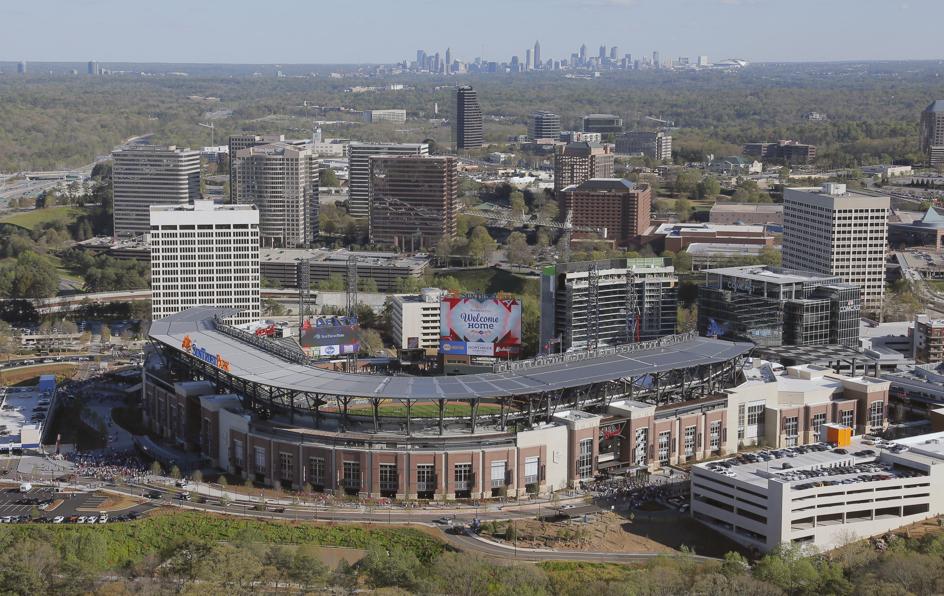 The act of protesting is not a new idea. Neither is the act of athletes using their platforms to voice their political opinions. However, we live in a very divided and unaligned America where seemingly everything is partisan now. Following a Georgia voting law and the death of a young black girl, that "everything" now includes sports.
MLB
Georgia Background
In early April, the state of Georgia passed a monumental new voting bill. Georgia, a state Joe Biden won during the 2020 election by only 11,000 votes, passed this bill in an attempt to curtail voter fraud. Their primary method for doing so was to require a valid Georgia driver's license for absentee ballots. They also blocked election officials from mailing absentee ballots to every resident of the state. These laws were widely embraced by conservatives, while most blue voters called these regulations suppressive to voters.
On top of these identification laws, the state also included laws that limited ballot drop boxes. Most absurd though is the state made it a misdemeanor to hand out food or water to people waiting in polling lines. All of these points, especially the food and water law, were blasted by Democrats as extremely inconsiderate and suppressive to voters who often waited in 5 hours long lines during the 2020 election.
You can read more about the bill and the laws it introduced here.
MLB Reaction
Following the passing of this bill (and the ensuing public outcry), Major League Baseball chose to take it into their own hands. MLB, along with a number of other corporations like Delta Airlines and Coca-Cola, slammed the bill. Commissioner Rob Manfred called it contradictory to their fundamental value of "supporting voting rights." This statement was not enough for MLB though. They chose to move the 2021 MLB All-Star Weekend completely out of Atlanta and its ballpark, Truist Park. They announced a week later that the game would head for Denver's Coors Field.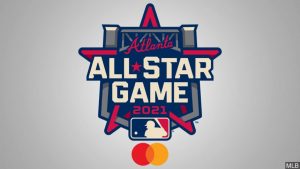 I'm not gonna say I hate this decision from a sporting perspective. The move and higher altitude will make the home-run derby a lot more entertaining. It is a bit hard to defend it from a political standpoint though. While Colorado is widely viewed as one of the more accessible states for voters, it still requires a form of I.D. for any ballot cast. Though the state doesn't require the voter to submit an I.D., they will still match a person's absentee ballot signature to a state signature database before counting the ballot. Additionally, Colorado has fewer in-person voting days (14) compared to Georgia (17).
Based on these facts, the two states do not differ very much (besides the food/water line law). This raises the question as to how much the MLB needed to be involved in this situation. It was not directly affecting players or teams. There was no law banning the hitting of baseballs in the Atlanta area. And by moving it, they took away at least $50 million from the Atlanta economy for the weekend (that's assuming it's a down year).
In my opinion, MLB did not accomplish anything meaningful by moving the game outside of what, I am sure, they considered to be a positive PR stance in taking a stand against the law. Our society has grown to view silence and inaction is complicity. By doing something MLB used the passing of this law to justify their moving of the All-Star Game. But, the law has no direct impact on MLB. The law was not repealed in response to any of the corporate statements. If anything, MLB harmed the people of Georgia they were claiming to be helping and supporting. MLB eliminated a sizeable chunk of revenue that would have been generated across Atlanta from flowing into the economy.
LeBron James
Shooting Background
WARNING, SENSITIVE CONTENT AHEAD, DISCRETION IS ADVISED:
On Tuesday in Columbus, Ohio, a 16-year-old girl by the name of Ma'Khia Bryant was shot and killed by police following a violent altercation at her foster parents' home. According to Bryant's foster mother, there was an argument between Ma'Khia and another one of the parents' foster children over some simple chores, but it soon turned violent. The two got into a physical confrontation and there was a knife involved. Police were contacted and they arrived on the scene to see Bryant brandishing a knife while struggling with another woman. An officer then shot Bryant in the back and killed her. This shooting came just 30 minutes after Derek Chauvin was found guilty on charges of murder and manslaughter. Chauvin was the Minneapolis police officer on trial for the murder of George Floyd in May 2020.
LeBron's Tweet
Following the release of the bodycam footage of the shooting, NBA superstar LeBron James said in a now-deleted tweet "YOU'RE NEXT" with an hourglass emoji along with "#ACCOUNTABILITY" and a photo of the officer who shot Bryant. James deleted the tweet because he believed it was "being used to create more hate." This all came after James tweeted "ACCOUNTABILITY" following the conviction of Chauvin.  This is not the first time James has been caught up in the social justice movement as he was famously told to "shut up and dribble" by Fox News anchor Laura Ingraham after talking about the struggles of growing up black in America in 2018.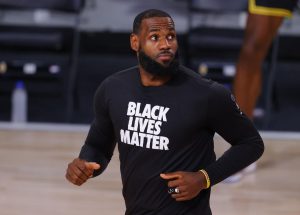 In my opinion, James should not be shocked by the hate he says he contributed to. The man tweeted a photo of the officer and paired it with some rather ominous text. James has nearly 50 million Twitter followers. Did he really expect all of his followers to take it as an empty statement? Additionally, I can see why James is so passionate about black social justice, and I respect the work he has done in his hometown of Akron, Ohio in trying to lift the less fortunate, especially kids, by providing greater opportunities for educational advancement.
It is hard to take him seriously, though, when he calls out America and its failure, but he continues to ignore the Uighur concentration camps in China (where his Nike basketball shoes are manufactured) where the Chinese government continues to commit genocide against the Chinese-Turkic ethnic group. It is undeniable what James has done for the sport and in using his vast skills and savvy off the court in creating a considerable portfolio of businesses and investments.
That said though, he seems to want to pick and choose what to call unjust. In this case, it seems acceptable to call something wrong and unjust as long as it fits the narrative and doesn't stop him from making a buck. It is hypocritical to call for social justice in America and use his considerable social media platform to further the message while simultaneously ignoring the crimes of other governments, especially the ones with which he is, in essence, doing business on a daily basis.
Conclusion
Whether you believe sports leagues and stars should speak up is up to you. That said, in my opinion, MLB's move of the All-Star game seems rather unfounded. And though LeBron's push to use his platform for good is admirable, he is going about it in a rather hypocritical and choosy way. The worlds of politics and sports seem to be getting more and more intertwined and will continue to do so as America continues down its current path of political extremism and division.