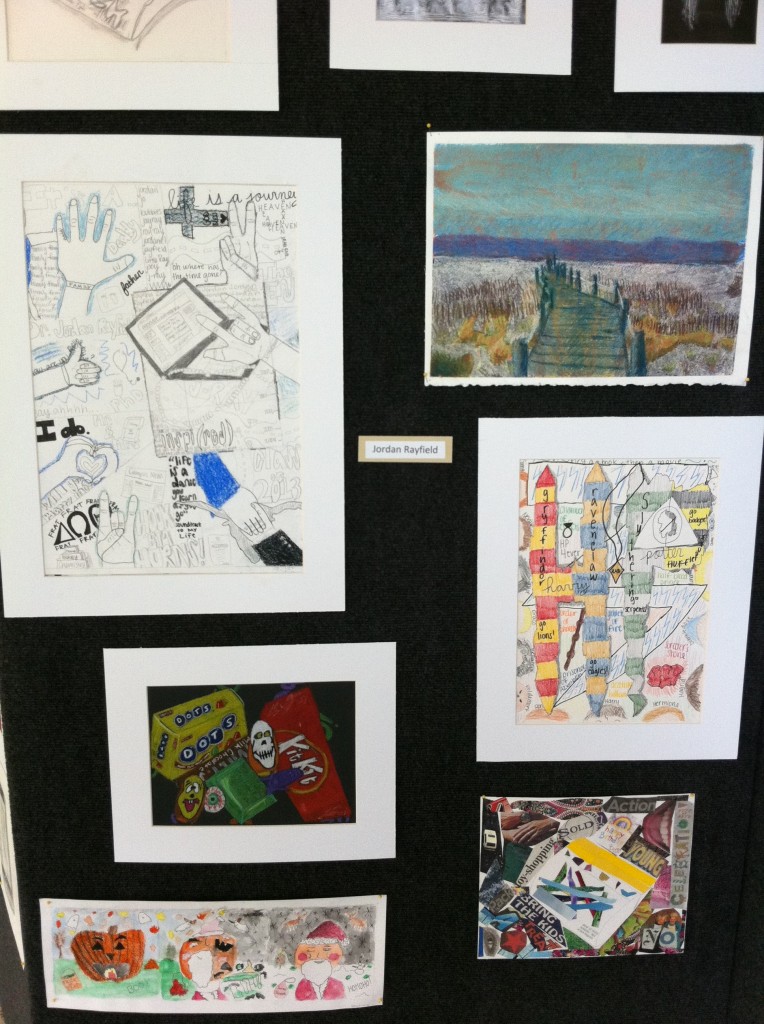 What is the deal with those huge panels that stand in the middle of the main hallway about twice a year?
You may have waited behind one so you could spook a friend, but have you taken the time to look at th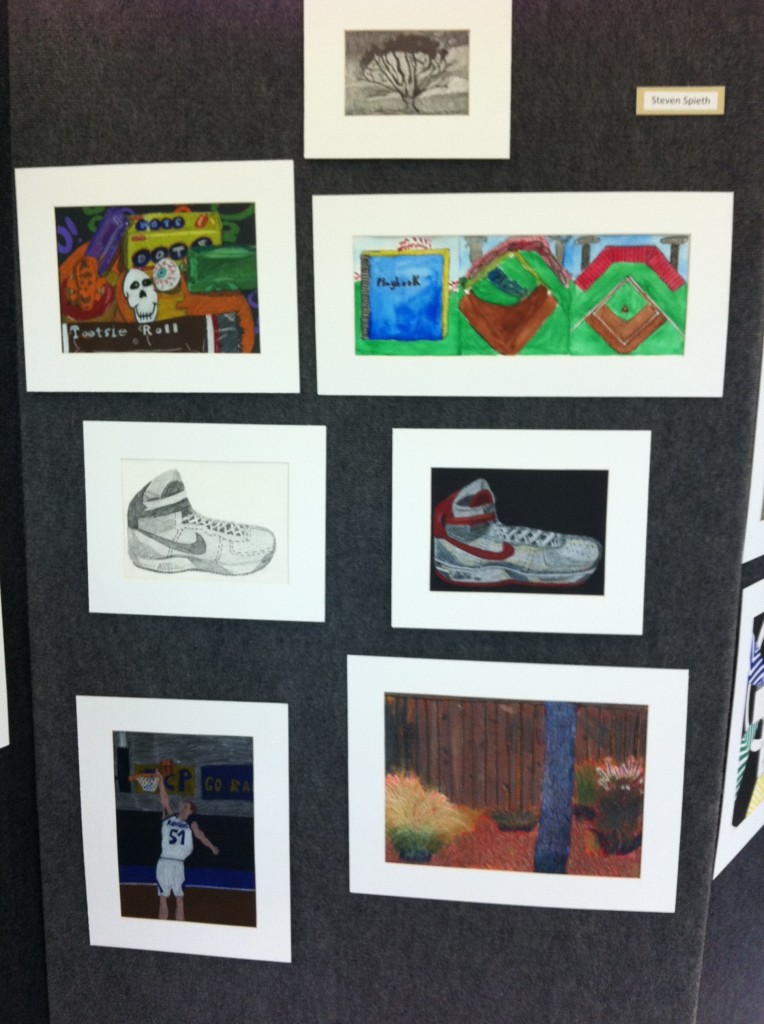 e art hanging on the panels? These panels "give the students an opportunity to show the rest of the student body and the teachers how hard they have been working and what they can accomplish," explained Ms. Hoskins, the Fine Arts Department Chair and teacher of the Art and Drawing classes. All students are required to take two semesters of Fine Arts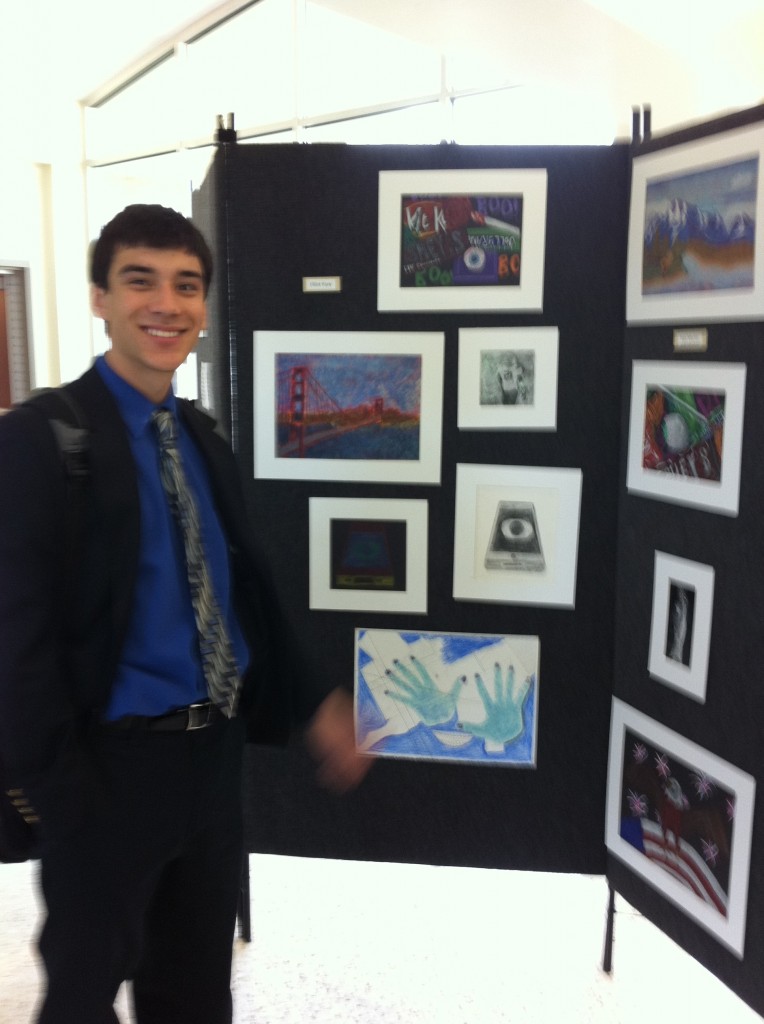 during their time at Jesuit and many choose to take Ms. Hoskins' classes. To her and to her students, these panels are equivalent to a theatrical production or a band concert or a sports game: a way to showcase the talent of our Jesuit community. According to Ms. Hoskins, her students "are really proud of what they are doing," yet "a lot of people are unaware of how hard they are working."  The panels in the hallway seek to unveil the hard work of so many of our brothers.