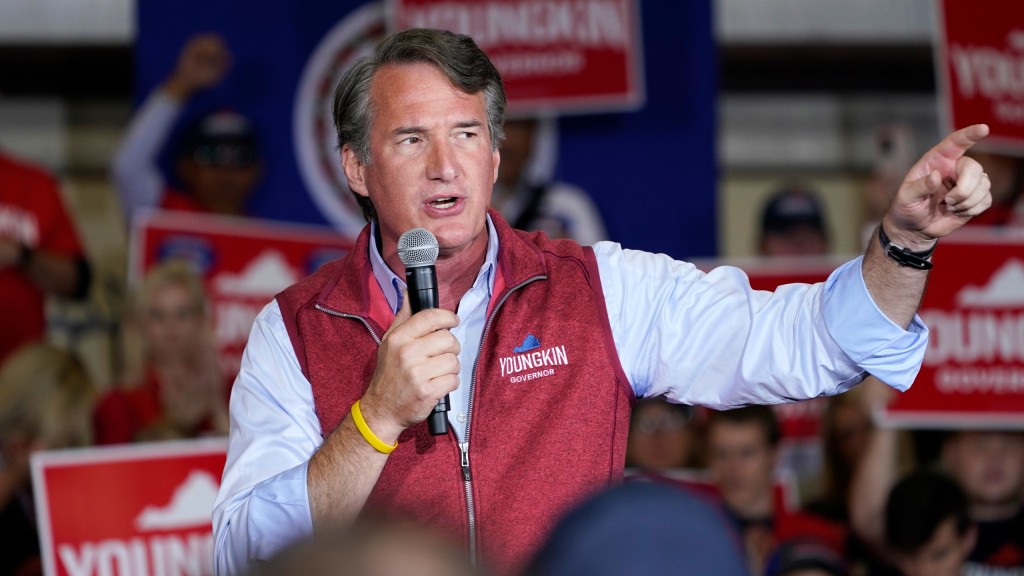 In the wake of Virginia's elections, Republicans shook Democrats with a win in the Virginia governor race, as well as taking the lieutenant governor and attorney general positions. Thus, the Republican party's first state-wide win in over a decade came in a batch of three. 
Plummeting Approval in the White House
This shocking victory signals disaster for the current agenda of the Democratic Party led by Joe Biden. Prior to this election, Biden had been plummeting in approval to historic lows in this period of the presidency. According to a recent USA Today poll, a mere 38% of Americans approve of Biden, with a whopping 59% saying that they disapprove. However, things look even bleaker for vice president Harris, who only has a 28% approval rating. The trajectory is the scariest part of this for Democrats with his initial approval ratings topping 56% at the start of his presidency.
But they have experienced a steep decline following the summer months. Much of the decline can be attributed to Biden's disastrous pullout from Afghanistan, which left thousands of Americans and allies at the mercy of the Taliban. While members of both sides of the aisle agreed that leaving was the right thing to do, Biden's methodology in doing so abandoned an enormous sum of United States weaponry and left the nation in shambles almost overnight.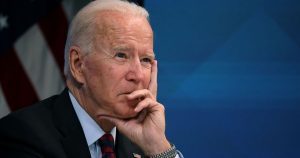 The Education Issue
To put into perspective the magnitude of this loss for democrats, one must only look back a year ago to the 2020 presidential election in which Biden handily won the electoral votes of the commonwealth of Virginia. Biden only managed a margin of over 10%, a margin very similar to the prior gubernatorial election too. Much of the republican charge was led by a scandal in the Loudon County education system through the school board's cover-up of sexual assaults.
In turn, Youngkin ran heavily on education reform due to a conservative perception of leftist indoctrination of children in the current school system. This is led most heavily by Critical Race Theory, which Republicans believe is indoctrinating their children. However, the biggest factor was that of Republicans' overall discontent with the policies of the Biden administration and the Democratic party as a whole. Therefore, the clean sweep for Republicans in the state of Virginia serves as yet another frightening omen for the Democratic party's hopes in the coming midterm elections.
Botched Handling of COVID-19
While many believe it is time to return to normal, Democratic leaders continue to push for COVID-19 restrictions on their citizens. The resulting detrimental economic and societal impacts of these continued restrictions have left voters enraged. In fact, when zooming out from the specific Virginia races, it can be seen that this Republican surge was evident throughout the country.
New Jersey, for instance, a state Biden won by a massive margin of 16%, Republican gubernatorial candidate Jack Ciattarelli gave Democratic incumbent Phillip Murphy a run for his money. In an election that should've been a blowout, Murray only won by a margin of 2.6%. Further south on the east coast, Florida has just had registered Republicans outnumber registered Democrats for the first time in its state's history.
The Verdict
This amalgamation of Republican favoring events should scare the Democrats to their core. As outlined by Kamala Harris at her visit to Virginia, the winner of the Virginia governor race was likely to influence the looming 2022 midterm elections. A statement she likely gave with a very different outlook in mind, but one which seems all too accurate now. Now, of course, there is still a lot of time between now and the midterm elections, but the combination of soaring gas prices, disaster in foreign policy, rampant inflation, supply chain crisis, and disappointing economic figures make it an uphill battle for hopeful Democrats. Furthermore, the Democrats' ambitions to pass more hefty spending bills related to what can hardly be categorized as infrastructure will only exacerbate the situation further.
Takeaways for Republicans
Education issues strike a chord with concerned parents. It may be time to focus efforts on the education of students countrywide. Democrats have long held control of educational institutions, but Covid's exposure of parents to their children's curriculum has lit a flame in the eyes of conservative parents.
Things are looking good for Republicans come midterm elections a year from now. They have very good potential to swing the house and senate following a 12.5 point swing in the commonwealth of Virginia and an extremely tight race in the Democratic stronghold of New Jersey. However, Republicans must not become content and make the crucial mistake of not showing up to vote.
It is necessary for Republicans to encourage people to vote rather than raise suspicion around it. Republicans learned from their fatal mistake in the Georgia runoff elections in which they likely tossed away control of the senate due to misguided beliefs about the value of their vote. Even if cheating was afoot, not voting would be the WORST thing you could do.
Takeaways for Democrats
Parents don't like to be told that they should have no say in their children's education. Democrats should take notes to avoid a repeat of McAuliffe's blunders in disregarding parents' roles in the education of their children. 
Virginia is NOT a blue state. Despite a decade-long honeymoon for the democrats in Virginia, Republicans still have the ability to run the table in the state. Therefore, they must not become complacent in their efforts.
Democrats need to wake up if they want to win the midterm elections. If the Republicans run the table in the legislative branch, Biden's policy will be all but terminated following the conclusion of 2022.
Analysis of the Newly Elected Representatives
Glenn Youngkin (Virginia Governor-Elect (R)) – Youngkin is not a typical career politician as this race was his first in the political sphere. Instead, he is a business school graduate from the University of Harvard, who has spent much of his life building up the private equity firm called The Carlyle Group. Because of this, Youngkin makes his appeal as a caring parent seeking to fix Virginia rather than another politician just trying to get elected.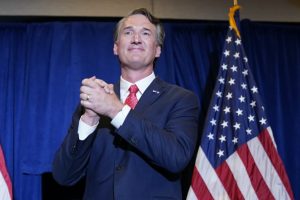 Winsome Sears (Virginia Lieutenant Governor-Elect (R)) – Sears is a former United States Marine, who immigrated from Jamaica. She has been in the political sphere of Virginia for a long time and holds many accomplishments. One is her position as one of the few successful African American women in politics, especially in the Republican party. In fact, Sears' victory makes her the first-ever African American woman to hold the lieutenant governor position in Virginia.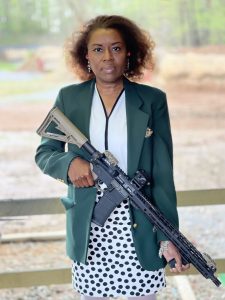 Jason Miyares (Virginia Attorney General-elect (R)) – Miyares is the descendent of an escapee of the communist uprising in Cuba. Because of this very personal relationship with socialism's effects on a country, Miyares strives to protect the United States from falling victim to the enticing trap. Through his victory, Miyares also makes history as he will become Virginia's first Latino attorney general.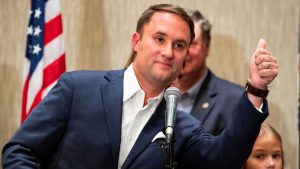 Sources
https://www.jasonmiyares.com/about
https://www.foxnews.com/politics/florida-turns-red-desantis-registered-republicans-outnumber-democrats-first-time
https://www.youngkinforgovernor.com/meet-glenn
winsomesears.com/about
https://www.usatoday.com/story/news/politics/2021/11/07/biden-approval-falls-38-midterms-loom-usa-today-suffolk-poll/6320098001/
https://www.realclearpolitics.com/epolls/other/president-biden-job-approval-7320.html