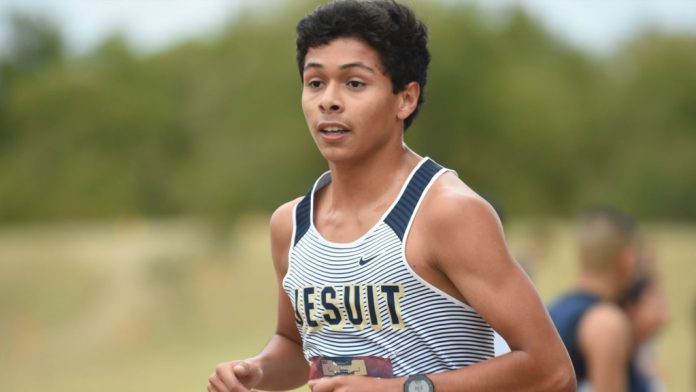 After a summer full of training and a highly competitive season, the Cross Country team won the District Meet. After that, they moved on to the regional meet at Mae Simmons Park. Let's look into their experiences at regionals and beyond.

Regionals Results
On October 25th, the cross country team travelled to Lubbock for the regional meet. The team finished thirteenth, a respectable result within the "Region of Doom," a region stacked with teams such as Southlake Carrol and El Paso Eastwood who would go on to finish first and third respectively in the state. The Rangers were led by Enrique Borrego, whose sixth place finish allowed him to advance to the State race, an accomplishment he has been striving for since his freshman year.

State Results
After traveling to Round Rock, on November 6th, Borrego placed 89th in the 6A state race, competing against the best runners in Texas. Enrique finished with a time of 16:27, putting forth Jesuit's best cross country individual effort since Connor O'Neill in 2016. 

Athlete's Thoughts
Borrego shared his opinions on his performance, explaining that "the race didn't go how [he] was hoping it would." However, he continued on to state that "it was a great experience overall to compete against the best in the state." Borrego illustrated his desire to use this race to his advantage, as he "hopes to carry this experience over into track season."

Stay tuned to The Roundup for Cross-Country updates!