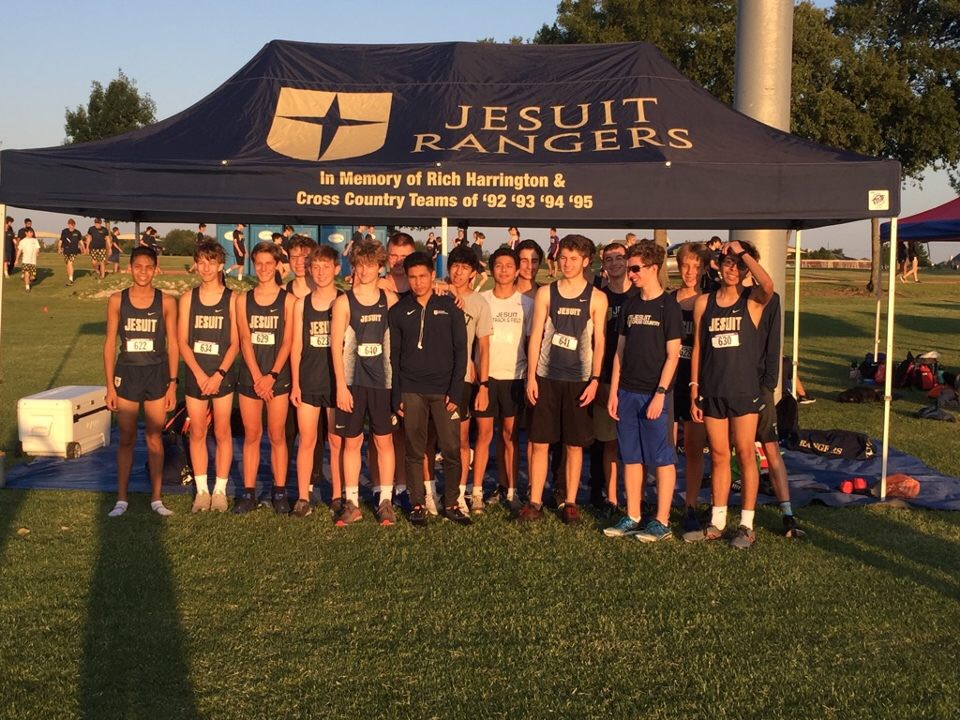 Bam! The gun fires. 262 runners thunder forward into the grueling 5000-meter race. After months of training in the summer heat, the Jesuit Cross Country team surges across the hot, sunny field at the Plano ISD Invitational, marking the beginning of XC season.
THE RACE
On Saturday, August 17th, 2019, the grueling heat had reached the 90s by 8 o'clock. A little over three miles of open field under the cloudless sky lay ahead of the competitors. Amidst fierce competition, the Varsity team finished in 10th place out of 23 teams, and JV placed 6th out of 22. Henry Domine '21 led the varsity with an impressive time of 17:00:26, earning him 14th place in his event.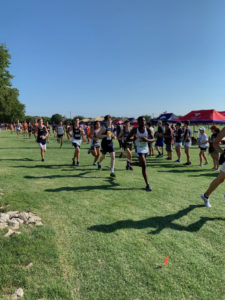 While their results fell short of their expectations, they show exciting promise for the rest of the season. Each meet provides an opportunity to learn and grow. Captain Kyle Kassen '21 maintains an optimistic outlook stating "I think this team is definitely looking bright for the rest of our meets". Co-Captain Gavin Martinez agrees, "We went in confident and came out unsuccessful, but smarter and ready for the next one."
Captains Ethan O'Neill '20, Gavin Martinez '20, and Kyle Kassen '21 will surely strive to inspire the team toward further victory. Go Rangers!