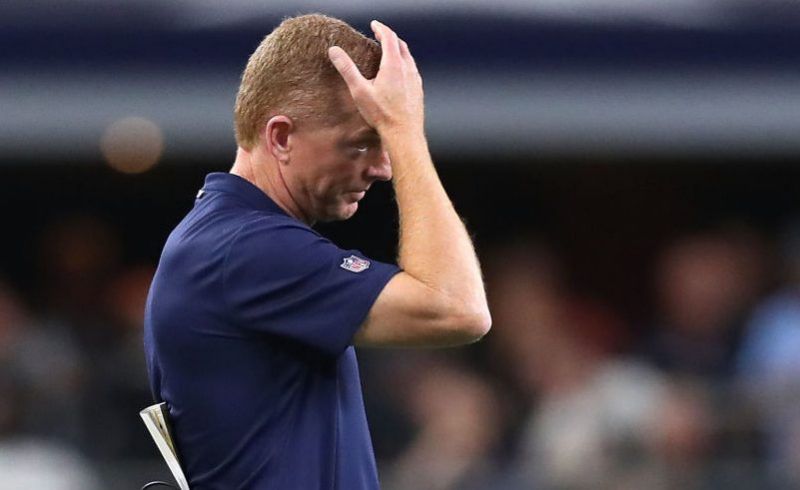 Going into Washington, I had high hopes for the Cowboys. Now, after this loss to Tennessee, things look desperate heading into Philadelphia this week. The Cowboys appear to be a sinking ship, but the question is "Can the ship be saved?"
Play Calling
The first issue, and probably the most obvious, is poor play calling. The Cowboys tend to continuously run the same plays, making their next play VERY predictable. They essentially just run short passes and dives up the middle, with little to no deviation from that. This leads to then in the second half, the defense knows exactly what to do and can absolutely shut down any offensive efforts. As if this wasn't problematic enough, because of the conservative play calling, they don't really have any big plays in the first half either. So, if they aren't making any plays in either half, then when are they going to?
Generally, they just don't. Aside from the Tavon Austin touchdown, they haven't had any really long passing touchdowns, and the run game is in essentially the same boat. The only times I have seen them get aggressive with the play call is when the game is already over. For example, against Tennessee on the last drive where they were already down by 2 touchdowns, they all of a sudden started completing longer passes and made a decent drive down the field. If they had shown that same spark earlier in the game, maybe it would have been closer. Especially as a team with a losing record and a difficult schedule ahead, it's time for some risks to be taken.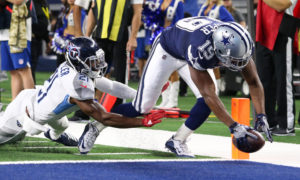 Missed Opportunities
In the game against Tennessee, the defense was lights out in the first quarter, securing 2 fumbles and really shutting down Mariota and the Titans. However, Dallas was only able to secure one touchdown from these turnovers, with one possession ending with a turnover and the other, a missed field goal. When one's team is blessed with these kind of opportunities, you must capitalize off of them. It's ridiculous that they wasted that chance, and arguably it could have cost them the game.
Stagnancy
The final problem, and this ties in with the first one, is how their offense can get caught in a rut and then never really get out of it. If the offense doesn't start off well, then that pattern will continue throughout the game. They need to be able to recover from bad possessions or plays, and then start making good plays again.
Summary
It's going to be quite a slugfest this week against the Eagles, with both offenses averaging around 20 points per game and neither team playing especially well. Despite their record, it's still plausible that the Cowboys move onto the playoffs, but for them to have any chance of that happening, they'll need to win this week. I know it's tough to be a Cowboys fan right now, but hopefully, better things are in store for the team in future weeks.
Check back to The Roundup for more Cowboys and other news!