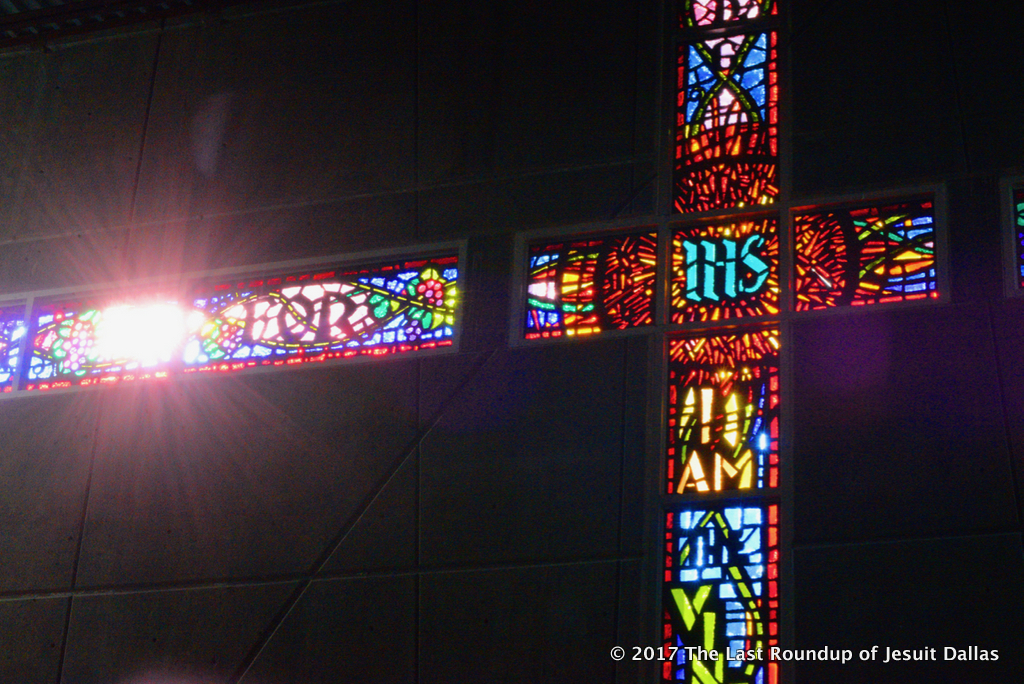 You're in the middle of your game, match, or meet. Your chest heaves up and down as you gasp for air. Thoughts about quitting rush though your mind but are suddenly stopped by words of encouragement from the sidelines. You glance over and see your coach screaming your way: "Stay focused!",ee "Keep going!", "You're almost done!" A wave of motivation surges through you and you're propelled to finish the event strong.
On Friday, November 8, the coaches from the Athletic Department spoke about love in athletics in our prayer service.
Athletic Director Steve Koch opened the prayer service with his reflection about love in athletics. He reflected on his personal life and his encounters with tough love. Afterward,  Mr. Koch commented, "I always look forward to participating in prayer services, and it is always great to have coaches talk to the student body at a prayer service.  Anytime we can show how our Department is inline and supports the overall mission of the school is a good thing. And besides, I have some great coaches that are great leaders around the school and need to be heard by more than just their [athletes]."
Coach Brandon Hickman spoke about the tough love he received from his father, coaches, and teacher while participating in college athletics. He told the student body of the many ups and downs of playing sports in college, and the motivation he required to keep pushing through. Coach Hickman commented, "I enjoyed speaking at our prayer service about love in athletics. I think it's important for our students to hear our story to see our life experiences that might encourage and impact them in the future … I received positive responses from our faculty and students which made me realize the importance of speaking to our school about some of our struggles as kids."
Coach Sanchez ended the prayer service with a reflection about his life and the role of love in his athletic career. Coach Sanchez participated in everything from football to track to Pokémon. This range of participation gave him the insight to assist essentially every sport at Jesuit with weight training and physical development. Coach Sanchez described the level of love that comes in coaching and motivating athletes to realize their full potential.
Thank you to all the coaches from the Athletic Department that helped in the prayer service!
Stay tuned to The Roundup for more Campus Ministry news!