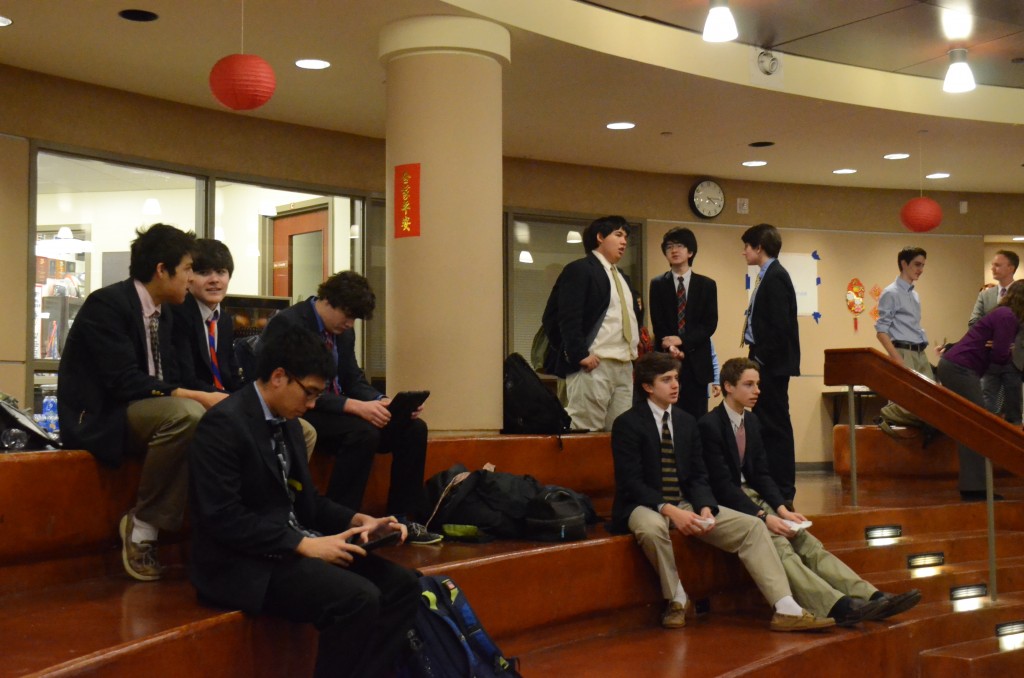 Chinese culture is one rich in traditions, and, due largely to the addition of Chinese to Jesuit's language options, the culture has begun to grow in popularity at Jesuit. With Chinese New Year being the most widely-celebrated holiday in China, it would only be appropriate to celebrate it. This year marked Jesuit's first Chinese New Year celebration, with hopefully many more to come.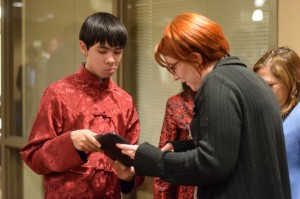 Ms. Rodriguez, the Chinese teacher, began planning the New Year's party about three weeks before it took place, reserving Hughes Hall to host the event. After this, she and her class came up with what would be fun to do at the party. "We thought ping pong, dumplings—which are a traditional Chinese food—and Bruce Lee," said Ms. Rodriguez adding that "a lot of people are unfamiliar with Bruce Lee, which is unfortunate." Ms. Rodriguez also explained the significance of dumplings by stating that "the shape of the dumpling is similar to the shape of ancient gold or silver ingots, so they are thought to symbolize wealth. Traditionally, family members get together to make dumplings on New Year's Eve."
The Party was open to everybody and around thirty to forty people were expected to come by. The goal was to "celebrate Asian culture and Chinese New Year," says Ms. Rodrigues. A ping pong tournament was also held at the party, where competitors signed up pre-party and the winner would receive a decorated lantern. While ping pong was not created in China, it continues to be a very popular and important sport in China. Ms. Rodrigues also stated, "Decorating for Chinese New Year typically includes hanging red paper lanterns and posting red paper decorations with Chinese characters expressing hopes for the new year."
Ms. Rodriguez says she thought that "the Chinese New Year celebration went very well," and they weren't sure how many people would come, but they "ended up serving dumplings to about 80 students." The results of the ping pong tournament were as follows: Freshman Patrick Rodenbaugh took first place at the tournament and Junior Alejandro Hipolito took second place.
The Jesuit Chinese Club celebrating Chinese New Year is a great opportunity that allows Jesuit students to actively participate in Chinese culture. Hopefully this will be a tradition for years to come and Chinese culture will continue to grow at Jesuit.
Photography by Thomas Cochran '16  and Michael Shropshire '15