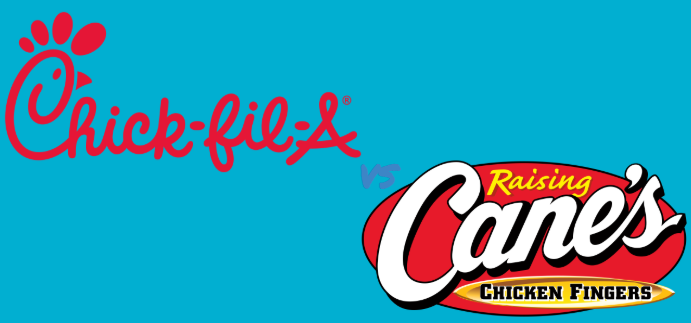 Recently, in a group chat, the subject of best fast food was brought up. While opinions differed on that front, eventually comparisons between Chick-Fil-A, a beloved Jesuit snack, and Raising Canes were brought up. As a connoisseur of both establishments, I didn't really see how any discussion was needed. But, as the argument extended, it was made clear that there are plenty of misguided souls out there that believe that Canes is better than Chick. So, while I still have this platform to voice my opinion, I'll do my best to prove that Chick-Fil-A is indeed one of the finest fast food establishments, but most importantly, better than Canes.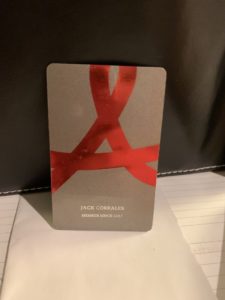 *Now a quick disclaimer. I enjoy both Canes and Chick-Fil-A, but between the two, Chick-Fil-A is by far my favorite. However, this whole process is really like picking the best between two great choices, so keep that in mind.
The Taste
Comparing the chicken from Canes and Chick is not difficult. At Canes, they're known for their sauce which adds a very pleasant taste to the chicken. However, without it, Cane's chicken is quite stringy, flaky, and very underwhelming. The sauce is the only thing keeping Cane's chicken alone alive, as other fried chicken places have them beat on fried chicken alone, as they don't depend on sauce for taste. Chick-Fil-A also has a sauce that isn't as well known or used, and while Cane's sauce is better than it, Chick doesn't need the sauce. Chick-Fil-A's chicken is a marvelous creation, with a crunchy, fried outside, which when eaten reveals a juicy inside that leaves a delicious taste in one's mouth. While a chicken sandwich guy myself, the tenders and nuggets both have their own unique appeal and mirror the above qualities.
The Sides
After comparing the entrees, the sides of course must be considered. Chick-Fil-A has their famous waffle fries, and they are truly elite in both taste and their ranking among other fries. Their large stature and delicious taste when fresh from the fryer cannot be beat, especially by the crinkle cut fries of Canes that I could make in my kitchen with similar results. They're quite bland, often soggy, and are nothing special. I often dip them in the sauce so I can briefly stop wondering why I'm settling for mediocre fries. However, Canes does have Texas Toast as a side in nearly all their meals, and while Texas Toast isn't a unique side to Canes, it is very good and definitely adds to the meal in a positive manner.
The Breakfast Bonus
Another plus for Chick-Fil-A is that they're not only a restaurant for lunch and dinner, but also breakfast. Their chicken minis and biscuits are delicious, not to mention their hash browns and clover honey. It adds onto what is already an impressive palette of food, and gives them that much of an advantage over Canes who doesn't possess any special breakfast menu.
Final Words
In the end, both Chick-Fil-A and Raising Canes are great restaurants to go to. But, in my opinion if you want the best of the best Chick-Fil-A is the place to go.
Please check back with the Roundup for more food opinion articles!