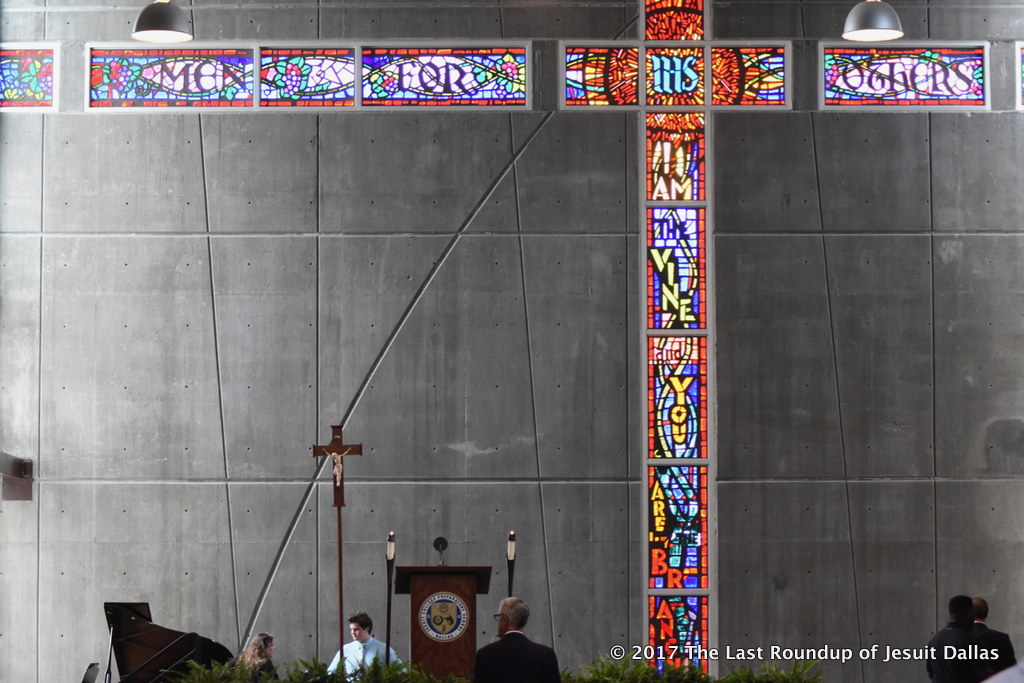 Within the past few weeks, the prayer service team held two consecutive prayers service by the Campus Ministry team, the first about loneliness and the second about community. Joined by several members of the school community, the prayer service team returned on Friday, February 7 with a third prayer service about solidarity.
This prayer service had a greater focus on the prayer aspect rather than relying on personal testimonials given by faculty and students. The team placed booklets in each chair and handed them out to freshmen as they came in. Inside were the readings and the reflection questions.
After hearing Psalm 15 and the gospel, Mr. Nava led the entire school in a reflection with music, which focused on aspects of catholic social teaching. The tenants of Catholic Social Teaching as Life and Dignity of the Human Person; Call to Family, Community, and Participation; Rights and Responsibilities; Option for the Poor and Vulnerable; The Dignity of Work and the Rights of Workers; Solidarity; and Care for God's Creation. These tenants are in every classroom at Jesuit, so Mrs. Crowder and Mrs. Gerber saw it fit to have this center the reflection for the prayer service.
The prayer service concluded with the prayers of the faithful and a special closing prayer.
Clark Brown '21 commented, " I appreciated the closer focus on the prayer aspect of our prayer services. It was a very interesting reflection!"
Ben Levis '21 also remarked, "The music was really good throughout the prayer service."
Thank you to the Campus Ministry team for another great prayer Service!
Also, come back to The Roundup for more Campus Ministry coverage!