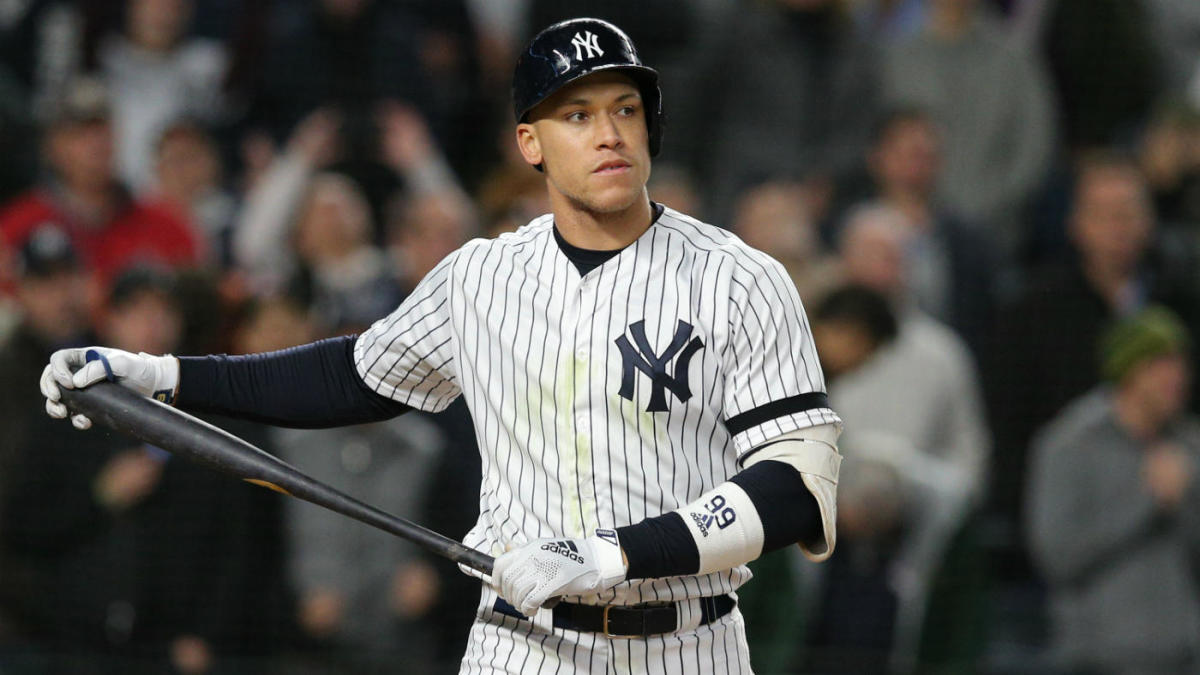 Since the MLB season is only 60 games long this year, I thought it might be appropriate to come out with this piece now, as we're just about halfway through the season. This MLB season almost didn't happen, and now that it did, the playoff picture for each league is starting to become a little bit clearer. However, there are still those dark-horse contenders out there trying to sneak into the postseason in their respective leagues. It is up to yours truly, at least in this article, to decide whether I think that these teams have a shot at making the postseason and/or potentially making a deep run. Oh, yeah, and that trade deadline thing just happened a few days ago. Not sure if that's super important or anything. Anyways, let's get into it, starting with the…
New York Yankees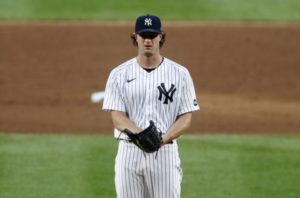 Okay. I know what you're thinking. The Yanks aren't exactly a dark-horse contender and were seen by many as the favorites to win the World Series coming into this season. So, what exactly has gone wrong?
Well, for one, their starting pitching has been, at best, extremely subpar. Their supposed star pitcher, Gerrit Cole, who New York signed to a record-breaking nine-year, $324M contract, has allowed at least one home run in each of his starts with the Yankees. That isn't the kind of thing you want to see the guy you spent over $300 million trying to get to put you over the top. Additionally, the quiet trade deadline for the Yankees made a lot of fans angry, as their pitching, simply put, needed to be addressed in order for them to get out of this hole.
But, the Yanks still have a winning record and they sit at second behind the division-leading Tampa Bay Rays in the AL East. I think they are perfectly capable of leap-frogging Tampa at some point in the shortened season and I think their postseason hopes will be just fine.
Verdict: Buying
Minnesota Twins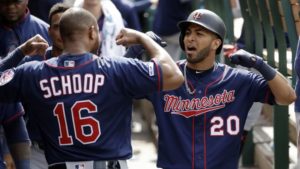 Yipe. I did not expect this team to be on this list.
The Minnesota Twins have, as of now, completed their latest road trip with a dismal 5-game losing skid, which has to disappoint a faithful that's been looking for their team to finally break through and make a deep postseason run. They are now a not-so-fantastic 8-12 away from Target Field in the Twin Cities, compared to 12-4 in their own ballpark. That's not a good look for a team with such a high-powered offense. They have fallen to 21-16 overall, but they are only 1.5 games back of both Chicago and Cleveland. If one of those two hits a sudden skid and Minnesota get back to their winning ways, spearheaded by that lethal offense of theirs, there could be a familiar face on top of the AL Central once again. And yeah, standing pat at the trade deadline didn't help a whole lot, but it didn't necessarily make things worse! Right…?
Verdict: Buying (for now)
Philadelphia Phillies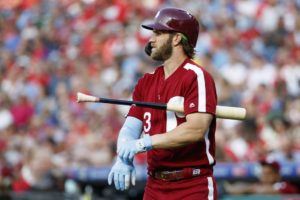 Bryce Harper is on this team. That's all you need to know.
No, but seriously, there's much more you need to know than just Harper. The Phillies went out and snatched up pitchers Brandon Workman and Heath Hembree to try and patch things up a little in what was the league's worst bullpen, and they even went after (and successfully acquired) solid slinger David Phelps from the Brewers prior to the trade deadline on Monday. After a recent five-game skid, they brightened things up a little with a solid five-game winning streak, but that just goes to show the inconsistency that has plagued a team with such high expectations. As for their postseason chances, I'm not exactly seeing it, as I just do not think that the team has enough talent to surround Bryce Harper. I think they are capable of unseating the Marlins and jumping into second place in the NL East, but I think there's just going to be some other team that grabs those final wild card spots. Simply, I don't think they're good enough right now. Yeah, the playoff format is different this year, but I think that there are going to be teams that hit their stride and start winning (cough, Giants, Rockies, Brewers, cough) before Philly starts winning! They need to get that bullpen under control and stop being so inconsistent! Y'all gotta win some games!
Verdict: Selling (for now)
Milwaukee Brewers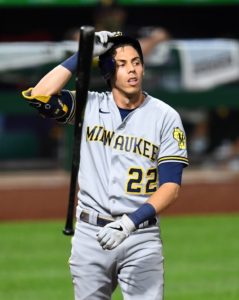 The Brewers currently stand just over .500, at 16-15 and third in the rather competitive NL Central. Their starting pitching rotation is…not great (4.93 ERA, 21st in MLB), and they really didn't do much at the trade deadline besides trade away the solid starting pitcher, David Phelps, to the Phillies. They are still in the playoff hunt in the NL, however, because they have perennial MVP candidate Christian Yelich on their side and the second-place Cardinals, who have been ravaged by a recent COVID-19 outbreak within the team, are only two games up on Milwaukee in the standings. They really need to go on a run to secure their place in the postseason, but I really do think that it's possible that they not only sneak into the playoffs but maybe, just maybe, make a solid run through their side of the bracket.
Verdict: Buying
Colorado Rockies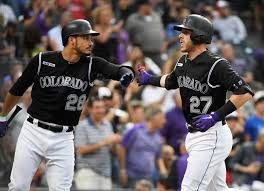 The Colorado Rockies, at one point, had one of the best records in baseball. Since then, they have slipped a little in one of the most competitive divisions in the league (and both the Dodgers and the Padres started hitting their stride) and they now sit at third place in the ultra-competitive NL West. Do I think this team has a chance at reaching the postseason in 2020? Well, they did just sweep the struggling Arizona Diamondbacks to stop a horrific seven-game losing streak (and oh, did I mention that this came in the midst of an atrocious 2-12 stretch?), and they traded for former Orioles pitcher Mychal Givens to try and improve a bullpen that ranked 28th in the MLB with an average 6.01 ERA. I just think that this team just isn't good enough and that their division, with two perennial World Series contenders in Los Angeles and San Diego, will be too tough to handle for the Rockies.
Verdict: Selling
That's all I've got for this article, but stay tuned to The Roundup for more MLB baseball and sports news!