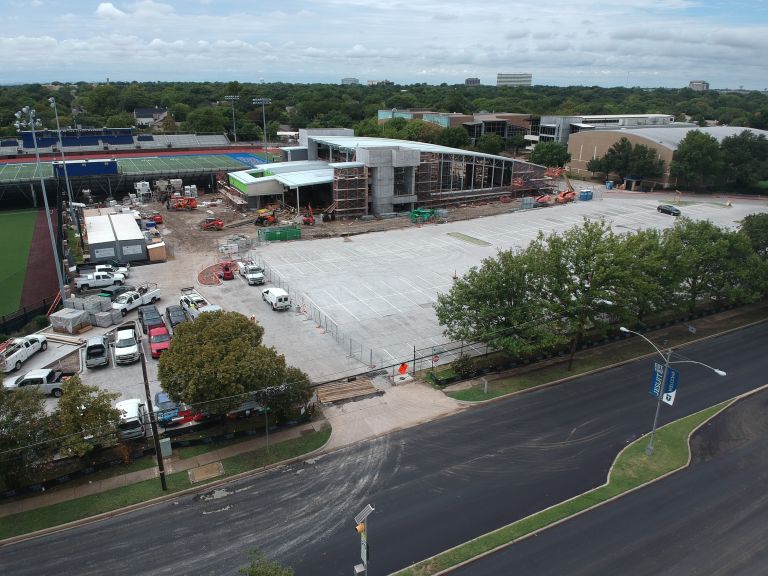 Starting April 5, 2021, the long-time convenience for the senior class–their priority parking lot next to the school–will operate on a first-come-first-serve basis open to all grade levels. 
"The change had been working in the background for many years, but we decided to finally enact it after so the parking lot could benefit all students," commented Principal Tom Garrison. President Mike Earsing echoed the sentiment: "This school produces students that are men for others; that starts in the parking lot."
The decision comes at a time when tensions are high as the senior class contemplates their next steps in the coming years. Some seniors expressed some hesitation toward the choice to open the parking lot. One particular senior commented, "I don't think the parking lot should be open to all students because we've all had to walk from Anderson before. The seniors earned their parking lot." 
On the other hand, the new drivers of the sophomore class and eager juniors seem excited about the new arrangement, one junior commenting "I'm happy for the rest of the students to get the chance to park closer to the school." 
In his inaugural year as assistant principal of student affairs, Mr. Wallace feels that this decision will help blur the lines between classes and make the student body "a more cohesive family."
Guess everyone will be racing to get to school and snag the prime spots in the senior lot. Good luck and happy parking! 
April Fools ;)