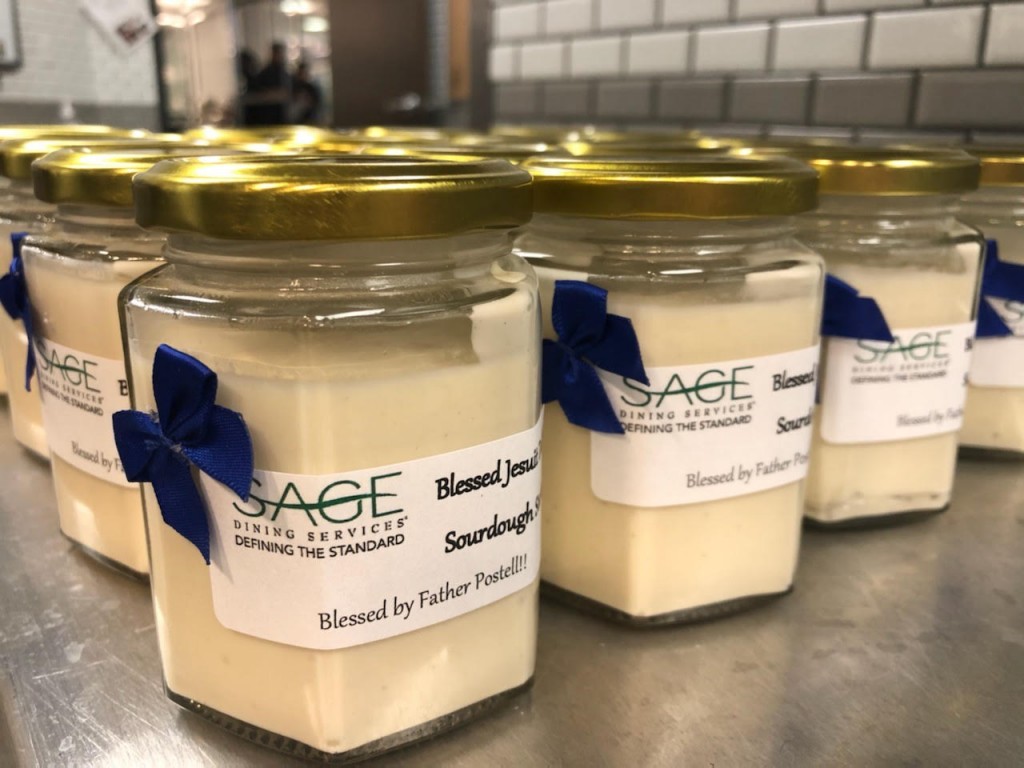 On Friday April 9th, during all lunch periods, a sourdough starter will be available for pick-up with a recipe to make sourdough bread. Sage spent the last month creating "Blessed Sourdough Starters" for every teacher as a sign of thanks for their hard work.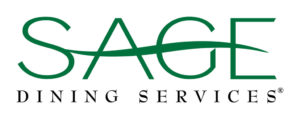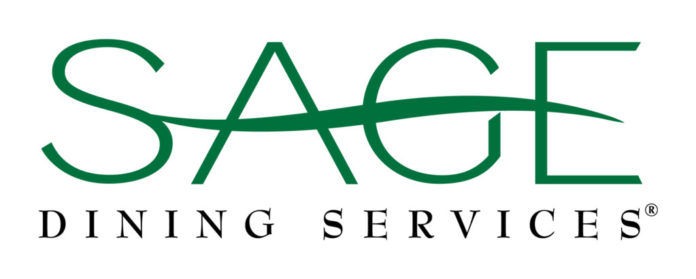 Foodservice director Vinnie Tellini explained that Sage "has been growing our very own sourdough starter for the past month, and last week the faculty were able to get a taste for themselves. To give everyone a big thank-you for their hard work over this past year, Sage will be gifting the entire faculty/staff with their own blessed sourdough starter to take home and bake some homemade bread with."
Tellini also thanks "Father Postell for coming over to bless the starter so that we can all have a little extra desire to bake some delicious bread!"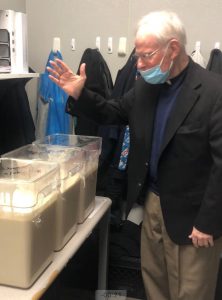 Remember to check back to The Roundup for more Campus Life News!