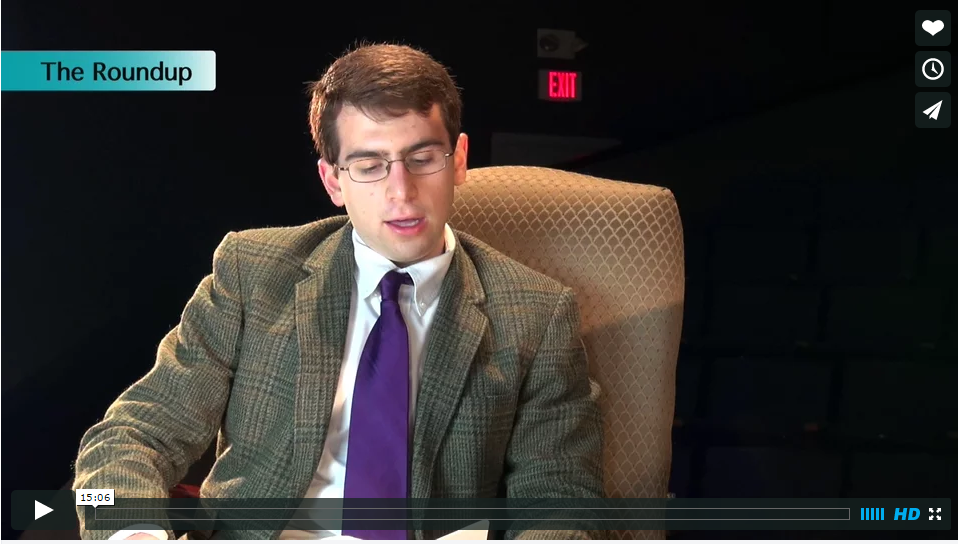 Mitchell Opatowsky '15 slowly turns his head to face an alarm clock on his bed stand. The flashing LED display reads 5:45 AM, and a startled Opatowsky leaps out of bed. Snatching his Jesuit Crew tank top and shorts from his closet, he races out of the house, grabbing a Clif Bar on the way. He jumps into his car and drives to school, ready for a grueling morning lift and erg session in the weight room.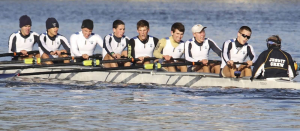 Twelve hours later, Mitchell finally leaves White Rock Lake after completing a practice. Exhausted from a long day of AP Language and Composition, AP Spanish, and AP Economics classes, in addition to two crew workouts, he arrives home. He microwaves some leftovers from the fridge for a quick dinner, takes a shower, then collapses at his desk. It's 8:30 PM.
But it's not homework time just yet—Mitchell isn't cranking out a research paper or an English essay; instead, he's working on his 95,000 word novel, fixing a chapter that his editor has recently revised.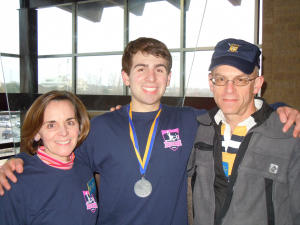 Yes, you heard right. A Jesuit senior in honors classes and varsity crew is in the process of writing a novel. What have you been doing in your free time?
Recently, I sat down with Mitchell to talk with him about his writing process and how he has balanced his book with his school and extracurriculars. To see the full interview, watch the video above.
However, one thing Mitchell didn't talk much about in the video was the experience of working with an editor and attempting to get his piece published.
Currently, Mitchell has an editor who is working with him to completely edit his manuscript. His editor isn't connected with any specific publisher, but does have contacts.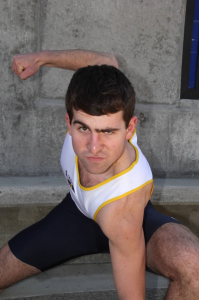 Mitchell explained that "you want a pretty solid manuscript that you can send off to publishers so that ideally publishers don't have to edit something. They can if they need to, but prefer not to because of the economic factor – they have to pay someone. It's best to have something ready and polished before."
The publishing process will eventually involve Mitchell sending a query letter and proposal to various publishers, who will look over it and get back to him within a month regarding their interest.
Mitchell emphasized that "you can also self publish on Amazon which is mostly free, but there is little profit or gain out of it."
Below is a passage from Mitchell's manuscript, The Revolutionaries, as part of the series The Legacy of Man. This passage is excerpted from a section called 'The Portend,' which represents what will come within the largest context of the story: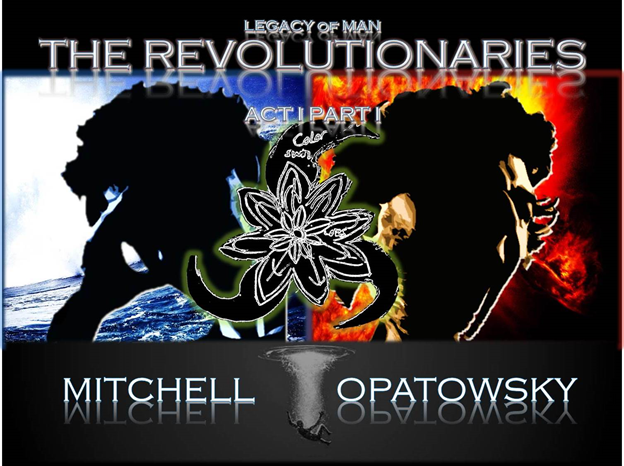 "CIVILIZATION AND NATURE, ONE CORRUPTS THE OTHER.
And yet there exists a cure to our sickness, everlasting, but yet forgotten.
Rediscovering the answers comes down to Man, who has the power to restore order to the cosmos or to bring us all to ruin, but now, by no fault of his own, vacillates between pledging absolute loyalty to either of these two forces of inconsonance, vying for total supremacy of our destiny.
When we rediscover this cure, perhaps not even in reality, but from within the breadth of human wisdom, our whole world shall once again be christened in glorious triumph, for we will know then that this Man is the greatest of them all.
But yet, the price of such an epiphany will try Man's faith to a cause through suffering on a universal scale, hardships endured by only the most determined.
This is the epic of Man's legacy, and, perhaps, his journey will take us beyond life."
Though Mitchell has no desire to be a "professional" author as a career, he is determined to pursue writing passionately. It would certainly be exciting for both him and the Jesuit community if his novel ends up being published.
Video by Casey Snelson '16