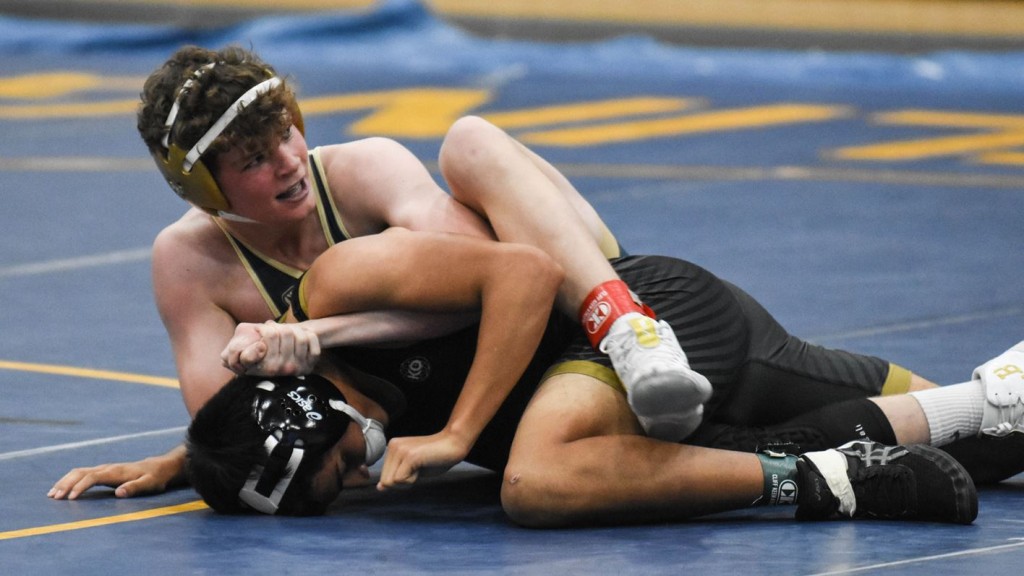 The Jesuit Rangers wrestling team took on Arlington, Saginaw, and Bernville at their quad meet, the "Birdville Bird Bash".
Arlington
Coming off of a hot streak, winning their last 4 duels, the Rangers started off matching against Arlington. The Rangers took command of the situation early on with wins from many of their underclassmen, including sophomore George Murray 113 scoring a pin after only twenty-five seconds. This was followed by junior Alex Lizardi pinning his opponent in only one minute, with a total show of Ranger domination. Much of the same followed with many more quick pins and long hard-fought battles of attrition. The Rangers came out on top winning by a landslide 42-22, keeping the streak alive and pushing it to 5 wins in a row.
Saginaw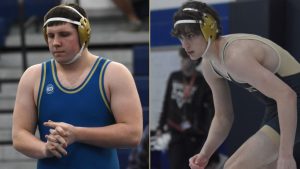 After Arlington, the Rangers faced off against a tough opponent in Saginaw. The duel was back and forth starting with sophomore Timmy Keys winning by tech fall, basically a wrestling mercy rule. This set the tone for the matches to come. Timmy Keys stated after his first ever tec fall win "it was a great feeling, everything just seemed to work. I totally dominated him, although I am a little sad that I did not pin him. Overall the team tried really hard, and we had a great showing."
Junior Logan Mezger kept his undefeated streak alive with another first-round pin. Sadly these 2 amazing feats were not enough to finish the job with the Rangers losing by only one point, 35-36.
Birdville
This close loss must have lit a fire underneath them because they came out in their final duel against Birdville guns a-blazing! The rangers came out winning 5 of their first 6 matches with junior captain Michael Geary going the distance with his opponent, putting his record against the Bernville wrestler 3-0. The sheer presence of Logan Mezger put fear into the Birdville team, forfeiting to him, letting him collect another win with no fight. This made Logan a little mad as he stated "I just want to wrestle. Put someone out there even if they are not good I just want a match. I did not cut all this weight just to sit and watch." The Rangers dominated the duel winning with a commanding score of 51-24.
The team has shown signs of great improvement with the promise of an amazing future for the program. Varsity captain Andrew Wiechman stated "the young team showed a lot of promise and grit throughout the season. I'm very proud and these duels are a great way to lead up to their big home tournament, The Ranger Classic. Hopefully, they can keep the roll going and sweep the tournament."
Interview with Coach Menard
Nick Morris: Looking back at the season, do you have any lessons or thoughts you have taken away from the season?
Coach Menard: Patience, we have a lot of new wrestlers and we need patience as we grow and teach each other. It's not an easy sport, and we get that, so it takes perseverance and hard work to get to where you want to be.
Nick Morris: As we approach districts what are your thoughts going into it?
Coach Menard: I'm excited, this is the first time we've hosted in 12 years and we've been fortunate to be the ones to host the 8-team district because it's a lot of fun. In terms of lineup, nearly every weight class is full and we have one of the biggest teams in years. We've got even better odds this year because it's top 4 qualify. Last year it was only top 2 which is disappointing because we would have had a few more that should have qualified.
Nick Morris: Looking into next year do you have any hopes, goals, or expectations?
Coach Menard: We have a great junior class with hopefully high aspirations to raise the bar in their campaign. Overall, I think there's even more success to come with lots of potential growth for all wrestlers. They've come so far, but I think they have even more development to go.
Stay tuned to The Roundup for more wrestling updates!