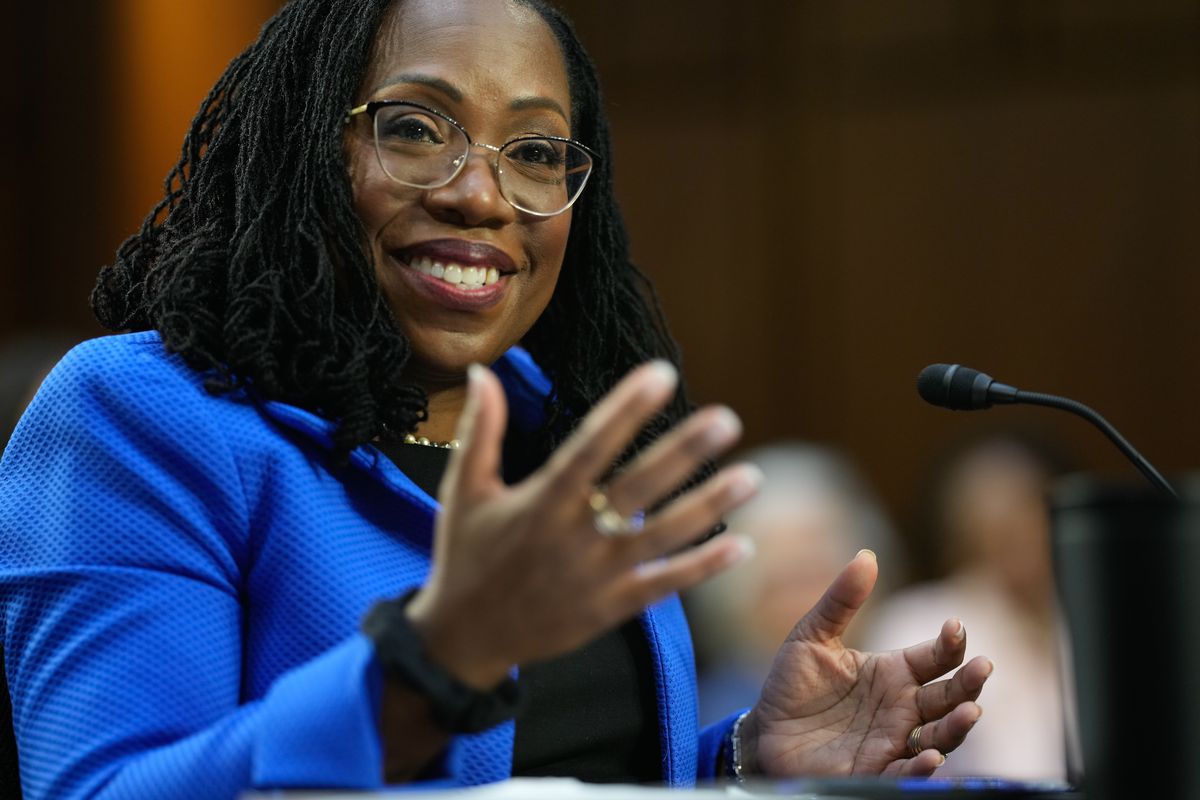 Enduring many questions from dozens of senators, Ketanji Jackson described herself as an impartial and transparent jurist, while taking on a calm but forceful tone against Republican accusations about her law records. As a result, Jackson's nomination received one of the highest percentage of support at 58% according to the Gallup Poll. Other polls such as The Economist and Quinnipiac show Jackson gaining 40-60% of support, but all of them show Jackson's vote in favor outnumbering vote against.
Jackson's Background and Civil Experience
Judge Jackson was born in Washington DC and her parents attended segregated (historically black) colleges. Both of her parents were administrators in the Miami-Dade Public School System. During high school, Jackson was a debate star and student president. Judge Jackson found a deep interest in law because of her father's law school homework such as reading cases and Socratic questioning. Despite being told by her counselor to not set high expectations for herself, Jackson attended and graduated from Harvard. Also, Jackson was an editor of the Harvard Law Review. Now, she lives with her husband, Patrick, and their two daughters in Washington DC.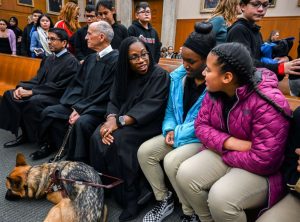 From 2010 to 2014, Jackson was appointed by President Obama as the vice chair of the US Sentencing Commission, a commission that creates sentencing policies for federal courts. In 2013, Jackson was also appointed as the judge of the US District Court for the District of Columbia. During her time at the district court, Jackson wrote many decisions, most of which were under the Trump administration.
Path to Supreme Court Nomination
On January 27, President Biden made an announcement after Justice Stephen Breyer's retirement. He said that he would select a nominee who "will be someone of extraordinary qualifications, character, experience and integrity. And that person will be the first Black woman ever nominated to the United States Supreme Court." A month later, Biden interviewed three possible candidates. These potentials included J Michelle Childs, Leondra Kruger, and Ketanji Brown Jackson. Three days later, Biden nominated Jackson as a judge on the US Court of Appeals for the District of Columbia Circuit. This was done to fill the Supreme Court vacancy.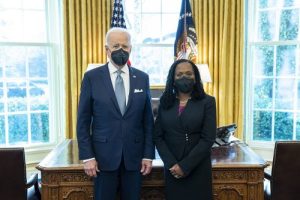 Senate Hearings
On March 21, the Senate Judiciary Committee began hearings on Jackson's nomination. As of March 24, Jackson is waiting for a committee vote to advance her nomination to the entire US Senate.
On Day 1, the committee chairman Dick Durbin (D-IL) and ranking member Chuck Grassley (R-IA) gave opening statements. Soon, they were followed by the other 20 Democrat and Republican senators. Then, Jackson gave her opening statement. Her opening statement included her past meetings with 45 senators, early childhood in Miami, path to Harvard Law School, inspiration by former Supreme Justice Stephen Breyer, and commitment inspiring future generations and justice for all citizens.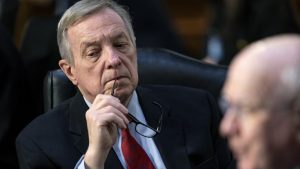 On Day 2, each member of the Senate Judiciary Committee was allotted 30 minutes to question Jackson. Common themes of the questioning include abortion, Jackson's past representation of Guantanamo Bay detainees, LGBT issues, and possible Supreme Court expansion.
On Day 3, each member of the Senate Judiciary Committee was allotted 20 minutes to question Jackson. Common themes of the questioning include Jackson's sentencing methods, withdrawal from the Students for Fair Admissions, Inc. vs. President and Fellows of Harvard, and the Supreme Court's use of emergency orders. After days of questioning, the committee chairman Dick Durbin announced the vote on Jackson's nomination would be on April 4.
During the hearings, many Republicans accused the nominee of handing light sentences and attempted to depict her as an activist judge outside the mainstream. But these GOP attacks have done little in halting Jackson's confirmation. However, most Democrats remain confident in Jackson's nomination. According to Vermont Senator Patrick Leahy, Jackson "will be a star on the Supreme Court."
Two Key Points from the confirmation hearings
Culture War
Many topics ranging from the critical race theory (CRT) to gun rights were raised by Republican senators. Senator Ted Cruz (R-TX) asked Jackson to explain her knowledge of the CRT and why she referenced it in a 2015 speech. Jackson replied that the CRT does not come up during her tenure as a judge. Then, Senator Marsha Blackburn (R-TN) asked Jackson to "provide a definition for the word 'woman.'" This question was answered by "I'm not a biologist." After several Republicans' questionings, Senator Dick Durbin rebuked the Republicans for using the hearings as a site for culture war theories.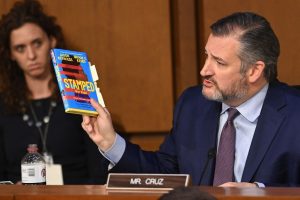 Accusations over Jackson's handling of crime
Many Republicans concentrated on seven cases in which they claimed that Jackson's sentences were lighter than federal recommendations. First, the 2013 Wesley Hawkins case about child pornography was brought up by Senators Ted Cruz and Josh Hawley (R-MO). The federal government recommended Jackson to have Hawkins in prison for 24 months, but she decided to imprison Hawkins for 3 months. Then, Senator Lindsey Graham (R-SC) had a heated exchange with Jackson about her sentencing record in child pornography. Graham stated that Jackson's tolerant decisions could allow further exploitation and harm of children in the future. In the end, Senator Dick Durbin refused to allow GOP access to Jackson's sentencing records. Durbin stated that this could endanger many innocent victims.
Conclusion
If successfully nominated, Ketanji Jackson would the first Black woman to be a Supreme Court Justice. Also, if this happens, it would be the first time that four Supreme Justices are women.
Republican Views
Many lash out and attack Jackson. Former President Donald Trump said that Jackson was being disrespectful in the hearings. Also, Marsha Blackburn's question for Jackson to provide the definition of a woman spawned much attention. The reason for much attention is due to UPenn swimmer Lia Thomas' victory in the NCAA D1 Women's Swimming and Diving Championship. Jackson's refusal to answer raised many questions on her view on transgender rights and gender identity. Overall, Jackson's refusal to answer the question provides Republicans with chances of political attacks, which could influence the outcome of the 2022 elections.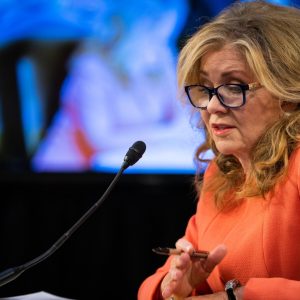 Democrat Views
However, many senators praise Jackson for her courage and strength. Senator Cory Booker (D-NJ) told Jackson this: "You are worthy. You are a great American." In the end, Jackson repeats her commitment to inspire young people to follow the path of law and let them know that they are capable of anything.
Stayed tuned to The Roundup for more political news!