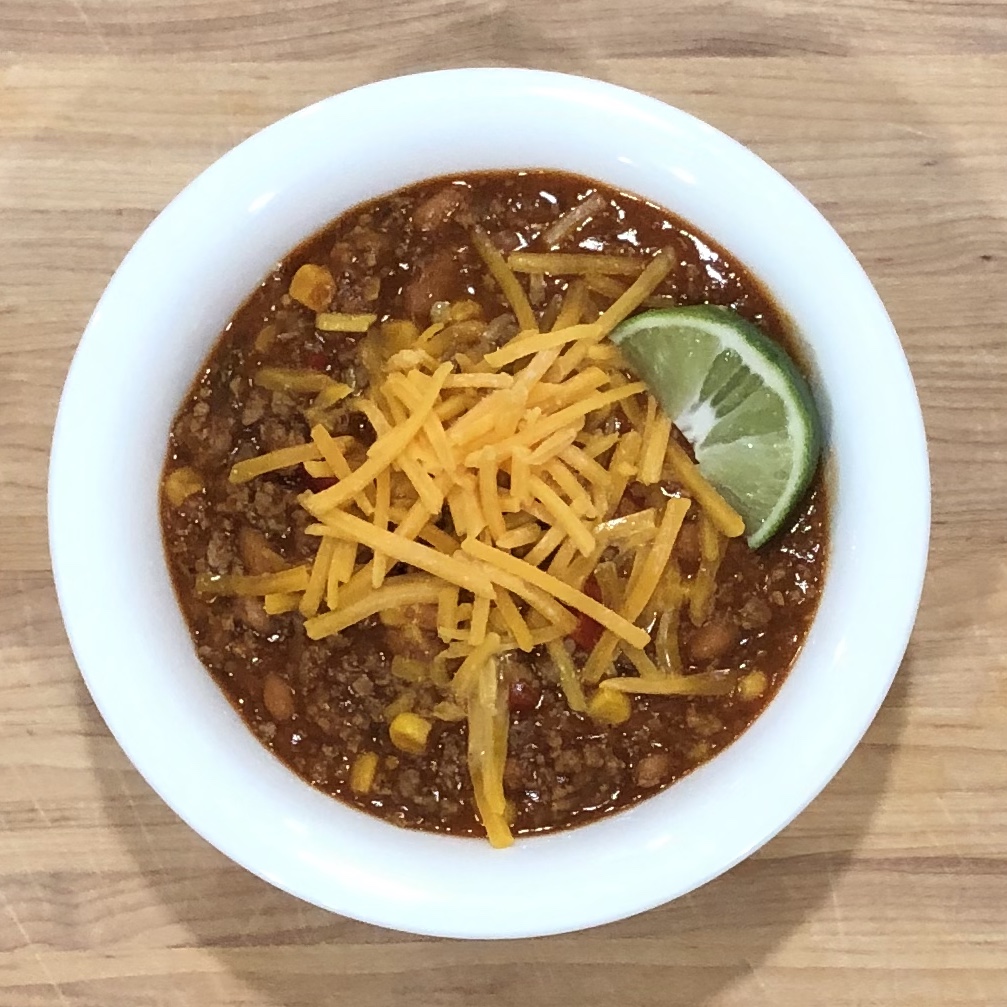 As the Super Bowl comes up soon, there are many great foods to eat for the special occasion; however, the best option is definitely chili. Texas' state food is a great combination of beef and spice that everyone should try. Also, one controversial topic of chili is whether you should put beans in chili or not. The overall consensus is that in Texas beans are not allowed in chili and should simply be meat and spices. For the upcoming Super Bowl Sunday, I would like to share with you my own chili recipe that has won an award in a chili competition.
Recipe
Ingredients Stage 1
6 pounds 80/20 ground beef
10 cloves of garlic, chopped
1 Teaspoon salt
1 Teaspoon pepper
Ingredients Stage 2
5 cloves of garlic, chopped
6 tablespoons brown sugar
5 tablespoons chili powder
3 teaspoons ground cumin
3 teaspoons ground oregano
3 teaspoons salt
1 teaspoon cayenne pepper
4 15oz cans tomato sauce
2 red bell peppers, seeded and diced
1 Green bell pepper, seeded and diced
3 jalapeños, seeded and chopped 
1 onion, chopped 
2 15oz kernel corn
2 tablespoons Worcestershire sauce
Ingredients Stage 3
3 15oz cans pinto beans, drained and rinsed
Preparation
1) First brown the ground beef with the garlic, pepper and salt, until thoroughly cooked.  Drain excess fat.  
2) Add all the ingredients from Stage 2, and stir until completely integrated.  Cover the pot and simmer over low heat for one hour, stirring occasionally.  Add water as needed to maintain consistency.
3) Mix the cornstarch with 3/4 cup of water, and add to the chili, mixing thoroughly.  Finally, let the chili simmer for 10 more minutes. Then serve and enjoy.
Conclusion
To eat the chili you could simply eat it in a bowl with your favorite toppings, or serve it with other delicious foods. For example, you could eat it with a hot dog, hamburger, cornbread, Fritos, macaroni and cheese, or any other delicious accompaniment for the chili.
All in all, chili is the best food not only for Super Bowl Sunday, but for any day of the week. I hope you try the recipe and enjoy it.