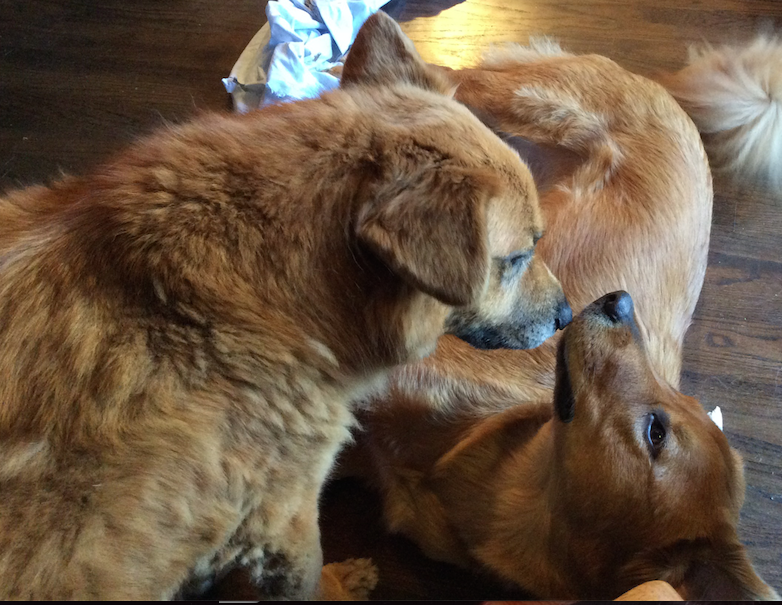 You saw a puppy, you clicked a link, and now you're here, so let me greet you, Happy New Year! That's right, it's a new year, in fact, it's a new lunar year. As of February the 15th, welcome to the Year of the Dog, according to the Chinese lunar calendar, and what better way to ring in this new year than with a party? After all, people around the world widely celebrate the lunar new year as a time for change, replacing the old year, and rebuilding with hope for prosperity and good fortune.
A Grand Time

At Jesuit, the lunar new year was celebrated in the Terry Center by the Mandarin Club with an open invitation to all students. At their Fourth Annual Chinese New Year celebration, food abounded, from homemade dumplings, steamed onsite, to lo mein from a local Chinese restaurant, ensuring that no participant would go hungry. Those who attended this festive event communed together and engaged in a rousing tournament of ping pong, with Junior Ethan Gan-Dy proving his ping-pong superiority in the absence of former reigning champion Senior Patrick Rodenbaugh and walking home with the lofty title of champion.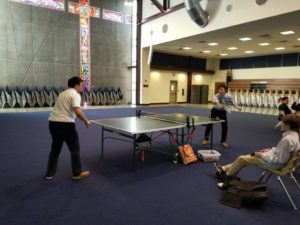 With fun for all and food aplenty, students seemingly had a fantastic time, according to Senior Caleb Longwell, "it was fabulous, by golly I had a grand time". Others truly appreciated the good food provided, in fact Senior Nathan Ampil said, "I came just for the free food". Regardless of their reasons for coming, attendees all seemed to have a good time.
Making a Success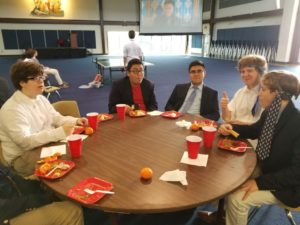 This smashing good time was only possible through large amounts of preparation and the hard work of Ms. Rodriguez, the club's moderator. On Tuesday the 13th, the Mandarin club met and hand-crafted copious amounts of dumplings. The gloved students prepared the vegetables and meat before hand-rolling them. After rolling the dumplings, oftentimes in creative ways, the dumplings would be placed in a steamer to taste for quality. The rest, preserved for a day, then ended up in the stomachs of students on Thursday. Without the aid of Ms. Rodriguez and various other faculty and parents, this celebration would have been infeasible.
Although the New Year has already started, it's never too late to resolve oneself to start anew. Perhaps to you, this new year will be about having fun, good food, or maybe even just looking at puppies. Regardless of what you decide, Happy New Year and hopefully, a happy new you.