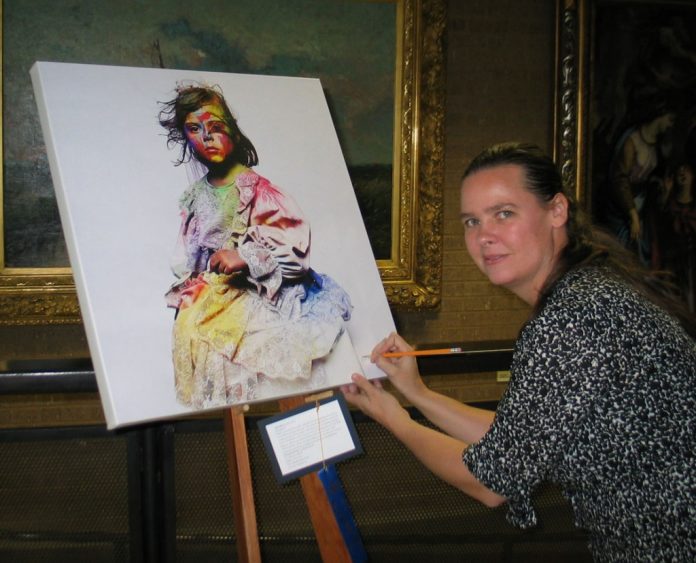 Over 300 guests attended ArtQuest in November. The event included 48 pieces of art donated by artists, as well as class projects, autographed pictures, and much more.
Several art contest winners' works were displayed as well. For the ArtQuest Juried Show, a featured event in which artists enter pieces of work to be juried by a committee, Sharon Neel-Bagley's "Arabella" took first place. This piece was a photograph and will be temporarily displayed by the library. For the Annual Jesuit Museum Student Art Contest, senior Nick Baker won with his piece titled "Cool Winding River."
"I felt really privileged to experience such a unique and honoring event. The
food was great but the unexpected conversations were what made it memorable," said Nick.
Although the exact amount of money raised will not be known for a couple more months, ArtQuest was once again successful, and the Volunteer Museum Art League and Museum Trustees are to be thanked.
"ArtQuest was a big success due to the dedication of the Committee chaired by Owen Hartman and also to the belief of the Jesuit Community that the Museum is an important part of Jesuit.  The funds raised will benefit the Museum programs in the classroom and the maintenance of the 500 pieces of art in the Jesuit Dallas Museum's Collection," said Mrs. Lynn Adamic, the Jesuit Museum Director.