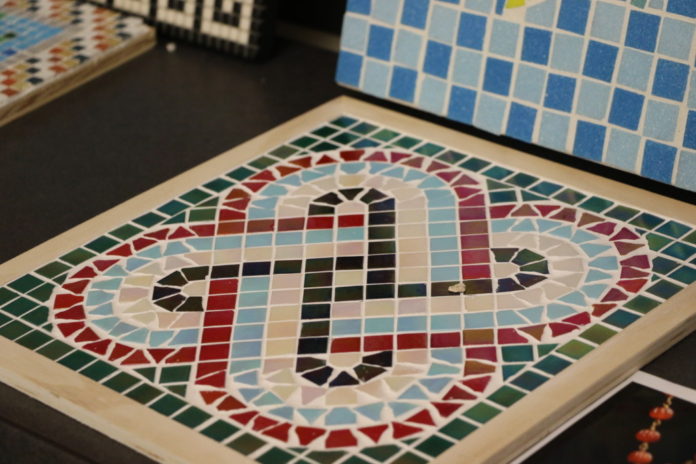 A few weeks ago, as you walked into the info commons, several objects caught your eye: a few games, some house models, some statues, shields, tridents, Polyphemus, some mosaics, a bow, and a giant loom. What exactly are these for, you might ask? These are a few works done by Latin students for their Winter Project.
The Art Project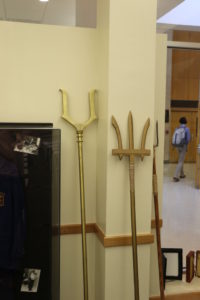 The Winter Art Project is done so that the Latin students have an opportunity to see Greek and Roman culture while creating models, drawings, games, and costumes based on classical traditions.
Examples of these projects include a working loom, a model of Polyphemus from The Odyssey, a modeled bow, several mosaics, some tridents, and some board games.
But these weren't just made for the art project, they were also made for the JCL.
The Junior Classical League (JCL)
JCL is a competition that is based around Greek and Roman tradition and culture. Participants can compete in several contests and take multiple tests such as Latin and Greek derivatives, Mythology, Roman and Greek life and literature, and many more.
Students can also participate in multiple categories by turning in their projects for an opportunity to win ribbons.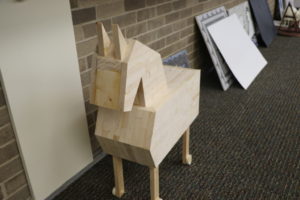 Jesuit in total won over 79 ribbons. Many of the Latin students enjoyed making the projects and participating in the JCL, doing their best to make very well-designed projects.
Ermias Belay '20 commented that "Due to the excellent Latin teachers we have at Jesuit and the outside preparation by the students for the annual tournament, we saw a successful outcome overall in almost every category. Going forward, I see Jesuit furthering their success at the state and national conventions. Can't wait to see how we do!"