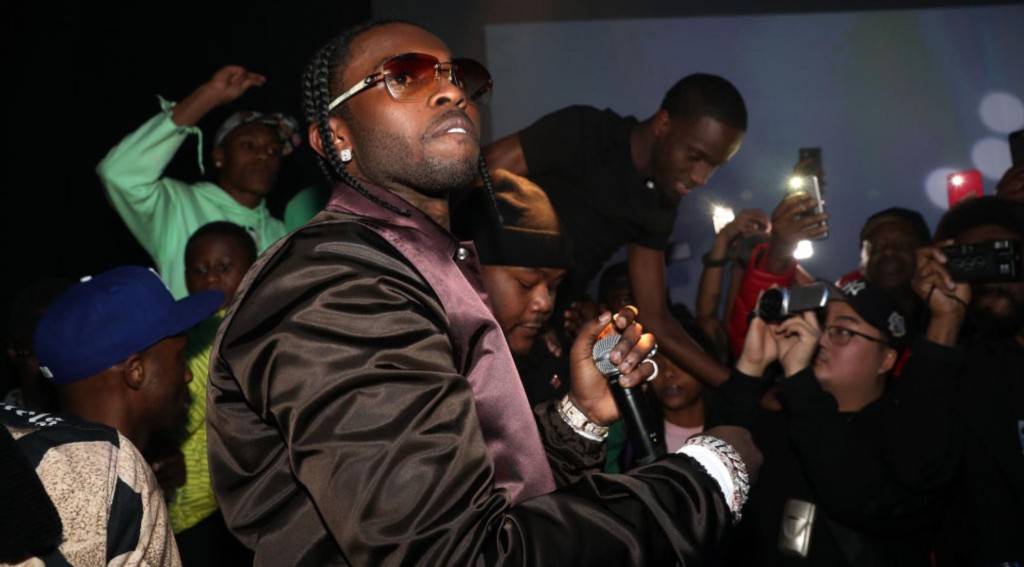 Caution: Spotify content may include explicit lyrics. The Roundup neither endorses nor promotes any of the songs in this article. Readers under the age of 18 must receive parents' permission before proceeding.
Pop Smoke was an upcoming artist in the rap game, garnering potential and harvesting comparisons to 50 Cent and East Coast rappers.
I spent this summer listening to his newest album a lot because it got a lot of hype. I think his freshman album was okay, but this album really started to put him in the game. I never thought he had bad music; in fact, I just didn't prefer his music. This album changed my perception of him because as I said, I thought that his music didn't appeal to me at first. It just sounded a conglomerate of party music. Artists can make similar sounding music, but the words and meaning can elevate a song. Maybe they are doing the theme of repetition, emphasizing the importance of a particular issue. But, Pop Smoke showed some different sides to his music ability here.
Today, I will be reviewing his posthumous album, released on July 3, 2020. Because this album really stepped up his game, I will be doing a more in-depth analysis of it based on some of my favorite songs. Your opinions may be different from mine, but I am always willing to discuss them. Let's get into the album:
Shoot For the Stars, Aim for the Moon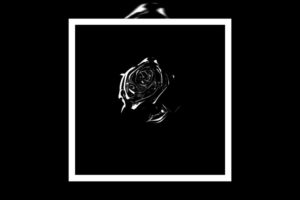 For the Night
For the Night establishes the more upbeat, quick tempo side of Pop Smoke, hinting at the seriousness of his gangstas' affairs and his no-nonsense behavior. However, he makes sure not to give too much away about the streets, similar to how he operates in them. Discreet yet effective. With this, it creates a sense of intimidation and prowess, and the constant 808s and kicks accentuate more swagger and style. His fluid, low-pitched voice further emphasizes this serious theme along with Lil Baby and DaBaby as features. I think DaBaby better fits this song, to be honest, especially considering how his songs express similar themes to this one. Pop Smoke's chorus along with solid features come together to make this song a hit.
"Boy, I'll tell you once, won't tell you twice
I'm real discreet, like a thief in the night (Look)"
Enjoy Yourself
Enjoy Yourself gives a smooth, lowkey party vibe where everybody is feeling themselves. Pop Smoke's voice sounds a little more relaxed and calm here, which helps give the song and atmosphere this sort of vibe. I like the little instrumental part in between the 808s. I'm not exactly sure if it's a guitar sample, but it creates a flowing ambiance (my best way to describe it), which further emphasized the theme of the song. He weaves in between this mode of first-person personal conversation with someone and a more distant third-person conversation about someone, which kinda makes the song highlight the party atmosphere, constantly talking to attendees, as if we are there to listen to it. Karol G's Spanish part is also very well done. Its contrast with Pop Smoke's lower voice makes a nice harmony, and I'm always a man of intermixing languages in songs, especially when it is Spanish and English.
Something Special 
Something Special immerses you into the more affectionate and amorous side of Pop Smoke with hints from his gangster life. It has just a hint of swagger with lyrics referring to his affluence and self-confidence, but what makes it sound out is his complete captivation with this person. It goes really well with What You Know Bout Love, but it is brief, which kinda upsets me. I know there's a lot more I could hear, but maybe it's good that it's not too long. It's not too repetitive. The song simply brings you to him. It's concise and direct that Pop Smoke is obsessed with everything about you, like "your thoughts and fears," a kind of obsessive love we all hopefully await for in the future. Yet, with the song, this future, for a moment, seems to happen right before our eyes.
What You Know Bout Love
This is my favorite song on the album, simply for the Ginuwine-Differences sample at the beginning. It sounds so majestic and sets the tone for the song. It already tells the story, yet you still wanna hear Pop Smoke's voice again. I just wanted to learn the words of that sample, because when I listened in the car, it's hard to hear. I highly suggest just listening to the first 20 seconds. His velvety, fluid voice again makes creates a lowkey vibe, but his words express a meaning of passion for his girl, overwhelmed by the beauty and grandeur of his woman, just the two of them all alone. When you imagine it for yourself with that special someone in mind, it elevates your feelings to another level. It makes you, for a moment, feel totally in love. Let's just say I know it by heart!
"Look, baby, I said I ain't gon' front
You got my heart beating so fast to words I can't pronounce
And I be getting the chills every time I feel your touch
I be looking at the top and girl, it's only us"
Conclusion
I had some other songs on there such as Mood Swings, West Coast S***, and The Woo, but maybe I played them too much. It was solid for me, and there are some songs that I think could be better, but I am a big fan of this album and will continue to listen. It's sad to see another young artist with potential to not be here to produce good music because he certainly had that.
To listen to his music on Spotify, click here.
Check back to The Roundup for more artist spotlights!