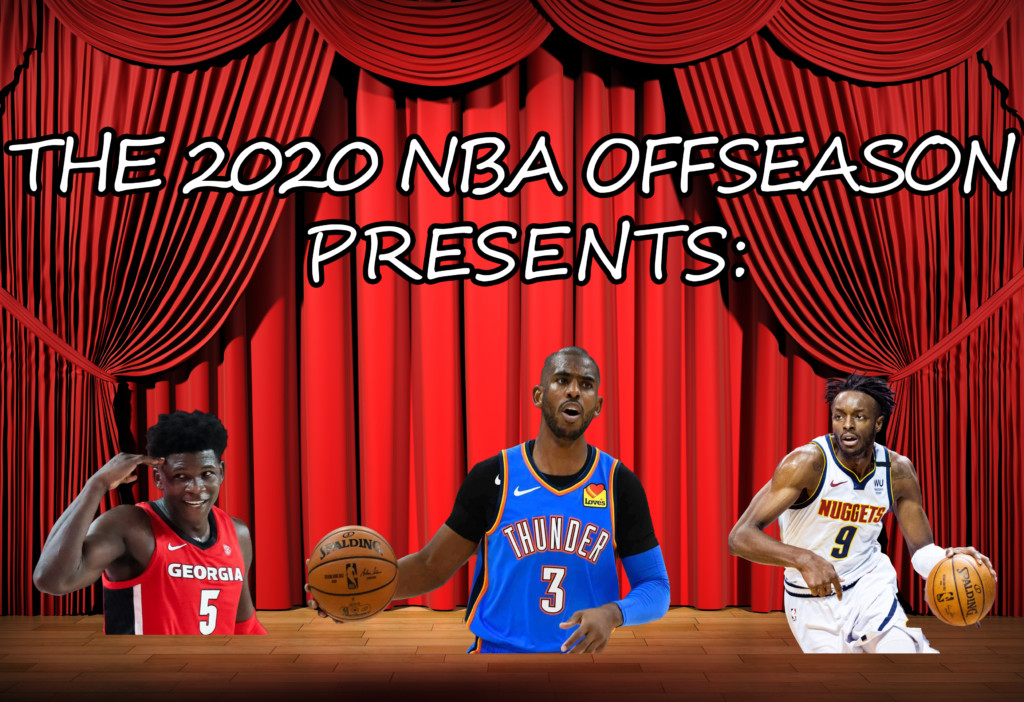 The NBA Offseason is finally here!!! No, seriously, it has finally begun. Even during the NBA Finals, there are deals that are already agreed on or close to being agreed on.
For instance, the New York Knicks are rumored to be in talks with the Oklahoma City Thunder about acquiring Chris Paul, according to @ScoopB. This deal would send Kevin Knox, Frank Ntilikina, and draft picks to the Thunder in exchange for Paul. The Thunder are a small market team that wants to take as little money in as possible. So, this deal allows the Thunder to bring in some cheap, young players and accumulate even more draft capital. Makes a ton of sense for the Thunder to get rid of that ridiculous contract, but does it make sense for the Knicks?
After going more in depth about that RUMORED deal for the Knicks, I will get into my analysis about the 2020 NBA Offseason.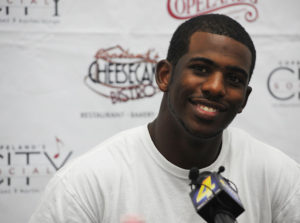 Introduction: Chris Paul to the Knicks? Would it be Beneficial for the Knicks or is it Another Facepalm?
This move is huge for the Knicks as they have been the laughing stock of the NBA.
Sure, Chris Paul is going to make $44 million as a 36-year-old, but it will not matter much. The Knicks do not really have anyone to worry about resigning to lengthy contracts.
They should also have a ton of cap space in 2021. This is assuming that they keep the team relatively the same and give out one-year deals. They should have roughly $45-60 ish million dollars freed up in the 2021 offseason depending on what the salary projection is going to be.
The salary cap totals projects to be around $125 million. The Knicks have $68 million in their books. This should give them $57 million freed up to sign a big-name free agent. Hopefully a ton of great role players in the stacked 2021 offseason as well.
Improving team culture is Chris Paul's calling card. Thus, making this another move that makes perfect sense. The Knicks have a controversial past and struggle to find a rhythm as a team. Whether it be Carmelo Anthony's antics or the non-stop Kristaps Porzingis trade rumors. Adding Paul is adding a guy should help alleviate that. Because of Paul, the Thunder reached the 5th spot in the Western Conference and went beyond what was expected of them.
The only concern I have with this deal is that Chris Paul is reaching the twilight zone of his career. Although, him making the All-Star game and his never-ending competitiveness makes that scenario unlikely, especially after the one season. I could see this becoming an issue later on.
Chris Paul to the Knicks: My Grade for the Knicks
In conclusion, to answer the question of whether it would be beneficial for the Knicks or not, yes this would be a great deal for the Knicks. It does not hurt the Knicks cap situation that much, he is a great leader and a great player, and they would essentially give up nothing in the deal. Kevin Knox has promise, but he is by far one of the worst forwards in the league, Frank is an expiring contract who also shows promise, and the draft picks are all probably not going to be Knicks picks.
I say that this is an A for the Knicks. He does not only leave an impact on the hardwood but also impacts the whole organization. Truly a remarkable player. People might not like the move, but in my opinion, I feel like he is what the Knicks lack.
The 2020 Offseason
There is not much excitement surrounding the NBA Offseason. The draft is on the weaker side near the top of the draft. Star talent is absent in free agency. Also, both the draft and free agency being delayed to around December also hurts a ton. Despite that, I believe that both the draft and free agency is being overlooked by NBA fans.
With the help of credentialed NBA Draft analyst, Richard Stayman aka MavsDraft (featured on Sports Illustrated and owner of MavsDraft.com), I will be showing you some sleepers in the NBA Draft this season. After that, I will investigate the overlooked players in NBA Free Agency as well.
2020 NBA Draft: The Top Players
Unlike the 2019 NBA Draft where all the hype was surrounding Zion Williamson (despite playing 24 games, he already graces one of the covers of NBA 2K21), the 2020 NBA Draft seems dull. There is no guarantee who is going to be the number one pick as there are many candidates. Although the consensus is that it should come down to NBL's youth sensation, LaMelo Ball, or Georgia's Anthony Edwards.
Anthony Edwards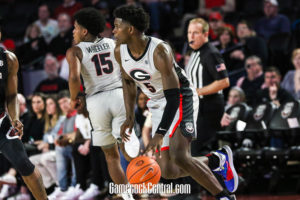 Anthony Edwards, while drawing comparisons to Dwyane Wade and Donovan Mitchell, just is not the type of guy to get that hyped about for a projected number one pick. While he posted some inefficient numbers with Georgia, he was basically playing with nothing around him. He not only showed signs of being a two-way beast but also displays such a smooth shooting stroke.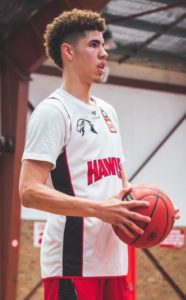 LaMelo Ball
Then there is LaMelo Ball, who I am personally excited about. He put up big numbers in the NBL (Australian League) and even bought the team he was playing for, which I think is crazy. But because he did not play in the United States, many fans believe he is an overrated prospect as they probably did not watch LaMelo's tape in Australia and only watch Chino Hills highlights.
He is a legit prospect in my opinion though as Andrew Bogut has spoken fairly high about him while playing him in Australia, even comparing him to Jason Kidd.
A Guy to Take Note of: Devin Vassell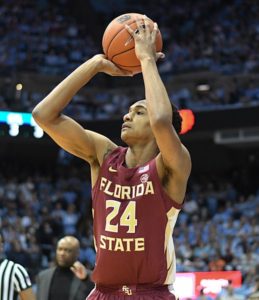 But just because the top of the NBA Draft is not as talented as we would expect, this draft is loaded with players who can contribute to a lot of teams as a core/role player. Devin Vassell is a name I like. While he will probably not become an all-star, the combination of his 3 point shooting (41%) and defense (93.6 DRTG per 100 poss.) should help a ton of teams. He has even caught the eye of the Warriors who own the 2nd pick in the draft. The Warriors have championship aspirations once again as they have Curry and Thompson back. Adding a guy like Vassell can really help them have a guy who can make threes while also playing solid defense. Even Richard Stayman has Vassell as the number 2 pick in his latest mock draft which is crazy to think about!!!
2020 NBA Draft: The Sleepers feat. MavsDraft
Near the end of the 1st round and the 2nd round, there are still some guys who can leave a great impact.
Credentialed draft analyst, Richard Stayman, aka MavsDraft, was able to give me some guys he likes that should fall in this range. If you guys want to check out some of the great work MavsDraft has put in, you guys can check out his Twitter or his superb Website (he has a recent 1st round mock draft that I encourage yall to check out)!!!
Elijah Hughes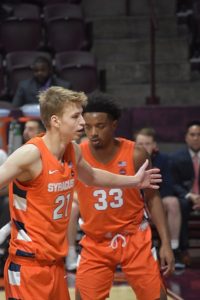 "Elijah Hughes is a combo guard from Syracuse with the coveted skill-set of being an elite finisher at the rim and a plus shooter from 3 point range. He is comfortable with both hands and is capable of taking defenders off the dribble to either pull up from mid-range or drive to the basket. While Syracuse is notorious for running a zone defense exclusively, Hughes has shown flashes as a defender, often breaking the zone for the right play. As a plus athlete, his combination of size, versatility, and shooting ability make him an intriguing gamble on a high upside play in the draft."
Immanuel Quickley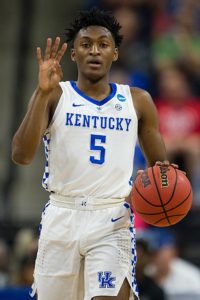 "A former top recruit, Immanuel Quickley took a jump as a sophomore to become the SEC's Player of the Year recipient. One of the draft's best shooters, Quickley has promise as a combo guard with a lights-out shooting ability. Kentucky is known for having players do less than their capabilities at college, given the usual heavy recruiting classes, causing players to play solely to their best strengths. As a sophomore, Quickley played out of position as a small forward, which should give NBA teams hope about his upside alongside his ability to immediately contribute."
Daniel Oturu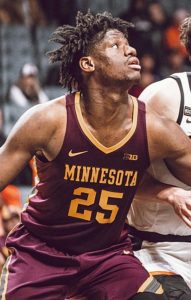 "Daniel Oturu is one of nine players in the last 11 years to average 20 points and 11 rebounds in the NCAA. The list includes the likes of Blake Griffin, Marvin Bagley III, DeAndre Ayton, and Pascal Siakam. This is especially impressive given how raw Oturu is, being one of the best rebounders in the country and low post scorers. Oturu has a growing jump shot, a lethal first step to get to the basket, and excellent defensive mobility. Oturu can serve as immediate energy big with long term upside as a unique two-way center."
Isiaha Mike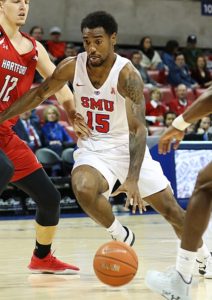 "Isiaha Mike, a local prospect out of SMU before heading to Germany before the NBA Draft, is a prototypical NBA wing. Mike is one of four NCAA players to shoot above 35% from the 3 and 70%+ at the rim, making him an integral modern piece for any NBA team. His ability to be an all-around 2-way wing with excellent size should make him a desirable NBA player when the world returns to normalcy and Mike returns to the states for basketball."
2020 NBA Free Agency: The Top Players
2020's free-agent class does not include Kawhi Leonard or LeBron James, but it does include valuable players. These valuable players could be starters but likely not the 2nd star of a team (except BI). Notable free agents include Montrezl Harrell, Fred VanVeet, Davis Bertans, Christian Wood, and Jerami Grant.
Montrezl Harrell
Harrell had another breakout season, finally conquering the 6th man of the year throne over teammate Lou Williams. While his postseason was disappointing, Harrell was a beast in the regular season. He averaged a career-high 18 PPG, 7 RPG, and had a decent 58 FG%. He should be highly sought after, although, his height, poor playoffs, and lack of 3 pt range will affect his market value. I also believe that his peak could be short-lived. This meaning that he could end up somewhat like Kenneth Faried.
Faried was able to dominate with his intensity despite his height. However, the NBA moved towards 3 pt shooting and Faried lost some of his athleticism, he was quickly out of the league. While Harrell has statistically been better than Faried and has done it on successful teams, it is fair to question how long Harrell can keep this up.
I doubt he resigns with the Clippers, although I am still not ruling out that option. His suitors should be Dallas (don't do it), New York, Boston, Charlotte, and probably many more.
Fred VanVleet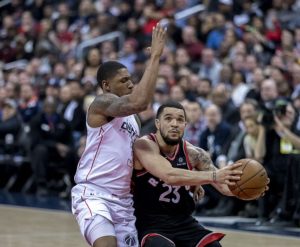 VanVleet is one of my favorite players in this free-agent class. He has a wonderful story as well. He went undrafted and despite all the odds against him, he was able to be one of the key players for the Raptors in 2019. This year he was able to ramp up his game and do even better than everyone anticipated. He averaged a career-high 17.6 PPG, 6.6 APG, 1.9 SPG, and a good 39 3P% on 6.9 attempts.
His flaws are that he is a little undersized at 6-1 and a tad bit shaky on defense (he is a smart defender and hustles every play though). Most of all though is that he is probably going to be handed a huge contract. I do not know if many teams want to pay VanVleet $20+ mil, although I could be wrong.
I expect him to resign with the Raptors, but the Knicks have a good shot at him. Do not count out the Pelicans or the Suns.
Davis Bertans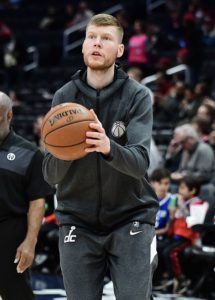 Bertans showcased his deadly 3 PT shot with the high paced Wizards and he knows he is going to have a ton of suitors. He sat out through the whole bubble so that he could secure his paycheck. Like Duncan Robinson, Bertans is a perfect fit for teams trying to modernize their offense through 3 point shooting. Bertans averaged a ridiculous 42 3P% on about 9 attempts.
Someone is going to overpay for Bertans though and it could make teams look away from him. That might be the Wizards or another team. Again, teams with a ton of cap space should be looking at Bertans as a legit starter on their team. Maybe an elite 6th man since he is a poor defender.
Brandon Ingram
I expect the Pelicans to resign Brandon Ingram as an RFA although you never know. Brandon Ingram made his first All-Star appearance and won the MIP award. The key story here is that the Pelicans refused to extend Ingram in the offseason. If they did, he probably would have been a whole lot cheaper. Now, they are stuck with paying him the max contract.
Brandon Ingram could express that he does not want to return to the team (I doubt this since Zion and BI are a great, future duo). Regardless, the good thing is that the Pelicans have power over him as BI is a restricted free agent. They can match whatever offer goes to Ingram. If there is any beef with BI and the Pelicans organization though, a sign and trade are possible.
Teams with cap space like the Knicks, Hawks, Kings, or T-Wolves would be heavily interested in Brandon Ingram assuming this happens. Some teams looking for a second star could also try to do a sign and trade as well.
Christian Wood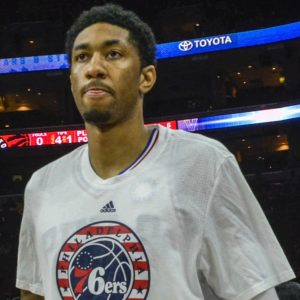 Christian Wood is one of the most interesting players in this offseason. He was a great backup for Andre Drummond until he got traded as he was moved into the starting center role. Surprisingly, he played at an almost all-star level. His advanced statistics were also off the charts.
According to M Live, "Since Drummond's trade, Wood has averaged 20.7 points, 10.5 rebounds, 1.8 assists and1.2 blocks. He's made 53% of his shots in the field while sinking 39% from 3 and has sunk 81% of his free throws. Per game Wood averages about 31 minutes on the court." Also, Wood ranked in the 96th percentile in PNR efficiency. He is a coach's dream on offense.
His BPM was 3.1 meaning he was between a good starter and at an all-star level. According to BBall Reference, "(BPM) is a basketball box score-based metric that estimates a basketball player's contribution to the team when that player is on the court. It is based only on the information in the traditional basketball box score." A 3.1 is usually a rating for a guy who is a great starter.
His Real Plus-Minus was also 16th in the entire league at 3.53. This is above all-star caliber players like Kristaps Porzingis, Zion Williamson, and Pascal Siakam. According to ESPN, RPM is a "Player's estimated on-court impact on team performance, measured in net point differential per 100 offensive and defensive possessions. RPM takes into account teammates, opponents, and additional factor."
With all that info, teams could think that Wood is a star in the making. Although, the Pistons do have all the money in the world so I'd assume that they would resign Wood as the big man of their future. He should have many suitors as his price is not that high.
Jerami Grant
Jerami Grant showed his skills in the postseason. He proved to be fearless against whoever was up against him whether it be Donovan Mitchell or Kawhi Leonard while also being able to hit 3s. No one really expected Jerami Grant to make such a massive jump throughout his career and his postseason performance should get him a big payday.
A team trying to look for a starting wing that can not only play great defense but also shoot 3s at a great clip should consider Grant. Grant will be very expensive though as 3 and D wings like him are a prized possession for teams looking to contend for titles.
2020 NBA Free Agency: The Sleepers
This free-agent class does have its many hidden gems. Too many to count in my opinion. Some of the notable sleepers include Glenn Robinson III, Derrick Jones Jr., Michael Carter-Williams, Harry Giles, and Torrey Craig.
Glenn Robinson III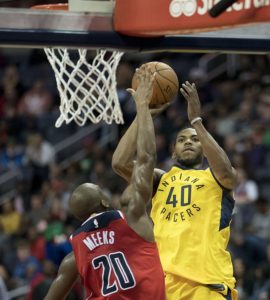 As a Mavs fan, I really wanted the Mavs to involve themselves by trying to get Robinson III from the Warriors. A former dunk contest champion, Robinson III can shoot from 3 and play decent defense. He was cheap to get and was an upgrade over Justin Jackson.
Sadly, the deal never happened and instead, he went to the 76ers. There he showed some promise in the little time he played over there. He struggled with some injuries in his little time with the 76ers.
I do not hear much buzz about Robinson III, but he probably should be getting more. He had a career-high in points with around 12 a game and was efficient having a 49-39-86 season.
I do not know if a team will give him a big contract, but whoever signs this man I believe is getting a steal. Praying that team is the Dallas!
Derrick Jones Jr.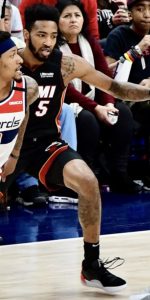 Derrick Jones Jr. is an athletic specimen like Glenn Robinson III. Jones Jr. is a little younger than Robinson III and he has consistently been able to improve a lot as a player. I cannot remember where I read this, but some basketball player said that Jones Jr. deserves his bag. He was a reliable wing off the bench for the Heat with a ton of untapped potential still. I believe he should be one of the hotter names in the free-agent market although he has gone a little under the radar.
The Cavs have expressed a deep interest in DJJ along with the Bulls. He has the tools to explode as an athletic guy who can play defense and shoot 3s. He'll probably make a good starter.
Michael Carter-Williams

Michael Carter-Williams has one of the most inspiring stories in the NBA right now. He was a part of what was considered one of the worst draft classes in NBA history in 2013. Williams won the rookie of the year award because of it. He posted sensational numbers though as he put up 16.7 PPG 6 APG and 2 SPG. This was with the horrible 76ers and MCW did have horrible shooting efficiency. Despite his great rookie season, MCW fell down hard.
A year after his great rookie season, he was sent to Milwaukee where he was never able to find his footing, although posted decent stats. He then was not resigned by the Bucks. This created a struggle to find a home as he bounced around with the Bulls, Hornets, and the Rockets. However, after suffering some injuries, the Magic gave MCW another chance.
While MCW has not really improved much statistically, he found a comfortable home in Orlando where they appreciated his strengths. Those strengths being his height, defense, and ability to drive to the basket. His 3P% is still way below average at 29% although it seems like he has started to improve.
It begs the question, what if MCW finally breaks out in 2021 as a prototypical point guard? A guy who can shoot drives in, and plays superb defense. He can no doubt play defense and drive into the basket. Teams who need defense and a guard could be interested in his services.
Harry Giles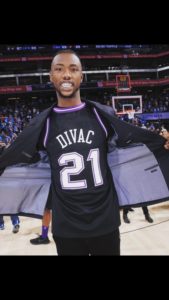 Harry Giles has the potential to be a great player in this league if he stays healthy. As Jayson Tatum, All-Star forward for the Celtics, said "Harry was the only player I would've said in high school, 'Yeah, he might be better than me.'" The fact that one of the most promising players in the NBA said that Giles was probably better than him goes to show how much potential Giles has.
In Kings fashion, the Kings declined to extend him which means that this season he is an unrestricted free agent. Giles put relatively the same amount of stats as he did last year. However, he appears to be a more polished player. Giles did not receive enough playing time due to the Kings being considered for him. He should have played a lot more.
I believe that Tatum will try to pitch Giles to the Celtics front office. Giles should gauge the interest of many teams. I doubt he goes back to the Kings since he has the option to not resign.
Whatever team he ends up on, I am still excited to see if he can improve drastically and fulfill his potential.
Torrey Craig
Craig is a defensive specialist. My friends and I used to joke around about him. At one point he was leading the league in a lot of advanced categories. Eventually, when we watched him play, he actually had a great impact. He hustles every play and is fearless to face the other team's best offensive player. He is also a guy who should not ask for a ton of money.
For teams trying to find a dog, Torrey Craig is the guy for you. The Nuggets will likely resign Torrey Craig due to Jerami Grant likely being out of their price range although a team might outbid for Craig.
Conclusion
With all of that information out of the way, I am super excited about the NBA Offseason. Even without the star talent that will be present in the 2021 free-agent class, many teams can improve drastically if they execute this offseason correctly.
With that said, I will try my best to give all of my NBA Offseason Previews and Reviews for every team throughout the school year starting next week!!! I will start with the Dallas Mavericks first!!!
For more coverage of the NBA Offseason, stay tuned to the Roundup!!!
Image Credits:
Own work

 –