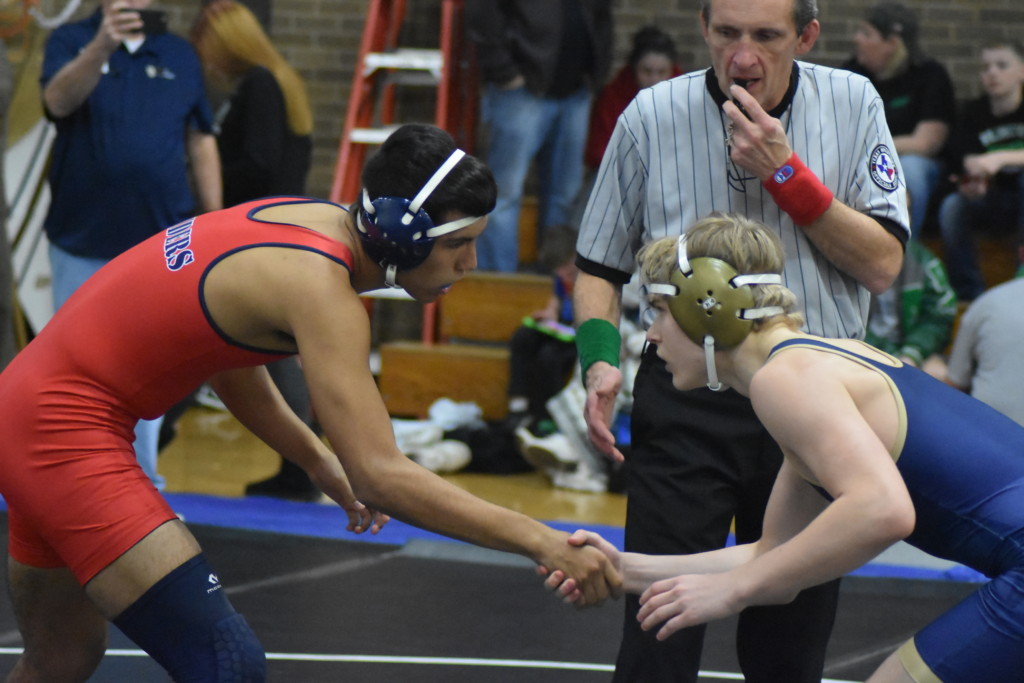 During the 2018-19 wrestling season, Jesuit excelled, capturing many awards, highlighting the dominance exhibited by the team. They competed at a tri-meet against Plano and Argyle, another meet against Rockwall, and followed it up with a strong showing at the UIL district championships, with Coach Menard informing us that the team had "more Regional qualifiers than [they] have had since 2014." Coach Menard also contributed this success to the leadership fundamental to a successful season, as "senior captains Gabriel Farrell and David Reichert will be missed," as they "provided the team with great leadership," helping instill a good work ethic in the program and ensure everyone had proper preparation before matches. 
Here is a quick recap of the season.
Jesuit Shines at Ranger Classic
Competing at the 23rd Annual Frank Halloran Ranger Classic, the Ranger's varsity lineup, which consists of five wrestlers, managed to secure 10 victories. Overall, the team finished in the top five, highlighted by Gabriel Farrell's second-place finish. 
Competing against Arlington Bowie, Farrell pinned his opponent in the third round, starting the tournament off on a strong note. He then moved on to wrestle Lake Highlands, a bout that, resulted in a 4-4 tie after three periods. However, with a sudden takedown, Farrell claimed victory with a decisive 6-4. Finally, Farrell, competing against Grapevine, outlasted his opponent, advancing to the finals where he lost to Rockwall Heath's Dylan Potts in a major decision loss.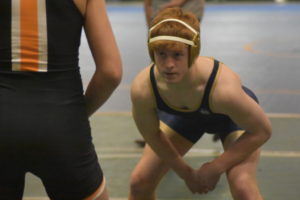 Other key wrestlers during the meet included sophomore Henry Hoy and junior Liam Leahy, with Hoy reaching the championship semifinal, beginning his run with an 18-11 win over Roosevelt's Nicholas Salazar. He continued his streak with a determined, well fought bout 3-1, claiming victory once against. Leahy also performed well at the tournament, posting a 2-2 record. One of his wins was a decisive 46-second fight in which he pinned a Fossil Ridge wrestler in the first round. After falling to the consolation bracket, Leahy again excelled, posting another win, this time doing so in 54 seconds.
Also, sophomores Benjamin Rippel and Joshua Montemayor showed their skills, with Rippel getting a victory against Grapevine 6-2 and Montemayor taking down North Richland Hills on a pinfall. 
District Championship
At the UIL Region 2-6a Tournament, Jesuit managed to secure 6 regional spots through their superb play. Senior David Reichert anchored Jesuit, repeating as the 195-pound district champion, helping Jesuit finish district play on a high note, along with 4 other top-three finishes by his teammates.  
After advancing to the semifinals because of two byes, Reichert pinned a JJ Pierce wrestler, securing his spot in the finals, which he won due to a forfeit.
Hoy also excelled, placing a 2-1 record and second place finish in the 160- pound division, earning a regional birth. Leahy also secured his regional berth through a third-place finish, as he closed out the day going 3-1. Leahy had a crunch pin against Skyline in the third period to secure the third place finish. 
Gabriel Farrell once again returned to regionals, qualifying for the third consecutive year, placing 4th in the 126-pound bracket. The senior managed to finish the tournament with an impressive 3-2 record. After falling in the quarterfinals, Farrell managed to get himself to the consolation bracket finals, starting with a 13-7 decision win against a Richardson wrestler, and after a setback against Skyline, clinched his regional birth with a rule victory in the semifinals once again against Richardson. 
Sophomore Josh Montemayor also qualified with his third-place finish, claiming victory at the 120-pound division 
The last regional qualifier was Santiago Cordero, who qualified in the 106-pound division. After starting with a loss, Cordero fought back and secured two straight wins, helping him garner a third-place finish.
Regionals

 
At the 2-6A Regional UIL tournament, the Rangers competed valiantly, with senior David Reichert and junior Liam Leahy shining, both grabbing two wins for the day.
With an astounding 20-9 wrestling record during his Jesuit career, Reichert ended his impressive four years with a strong showing, competing in the 195-pound division. After falling to the consolation bracket, Reichert secured two straight wins, pinning his competition from Harker Heights in only 34 seconds. He then moved on to wrestle J.J. Pierce, where he earned another victory in a second period pin. Sadly, Reichert's career came to an end in the third round, barely losing to McKinney Boyd, concluding his career in which he earned his bid to regionals with consecutive district titles. 
Concluding his season with a 22-11 record, Leahy went 2-2 during the day, competing in the 138-pound division. In his first bout in the consolation bracket, Leahy secured a win, scoring a point in a sudden victory over a Plano wrestler. In his next match, the junior earned himself another victory as he pinned Julian Patron of Klein Forest, moving him to the third round of the consolation bracket.   Leahy's dominant season came to a close however as he fell to a College Park wrestler, but remained optimistic as he still had his senior season to look forward to.
Overall, with its most regional qualifiers since the 2014 season, Jesuit's wrestlers should remain proud of their impressive season, which can be seen by their five top-three finishes at the district championship. With plenty of talented underclassmen and sound leadership by wrestlers like Leahy, Jesuit's wrestlers are primed for another amazing run next season, and until next season, have time to only get better and stronger.
Congratulations to this year's wrestling team, as they provided a prime example of what good leadership and hard work are in a team. Ultimately, they proved to be one of the program's most dominant teams, seen by the accolades achieved this year.