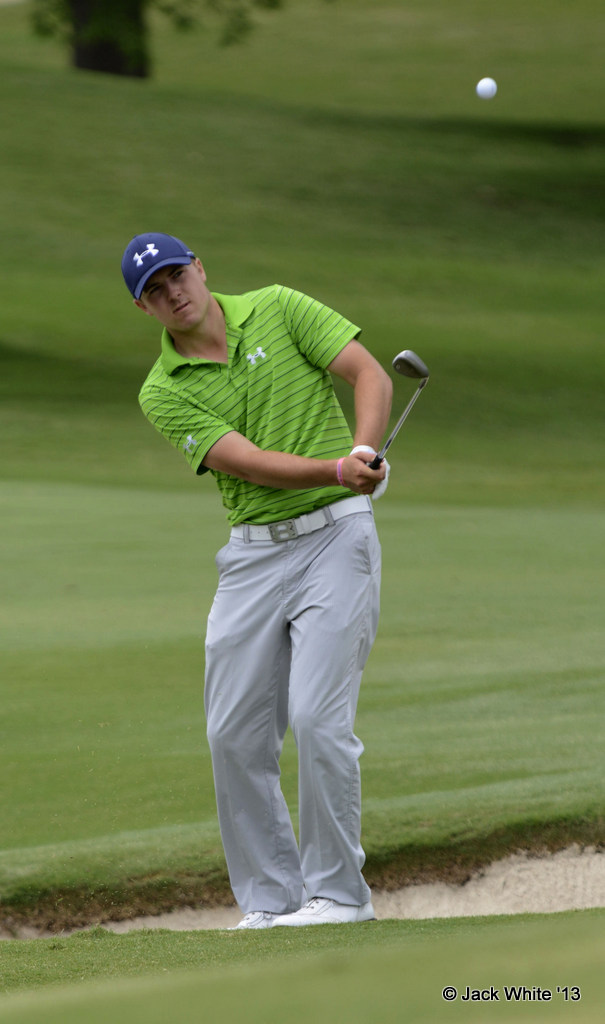 Winning the Masters is one of those achievements in sports that is nearly impossible to attain, but if one can earn that green jacket, he is in the company of some of the greatest golfers to ever play the game. Such legends include Phil Michelson, Arnold Palmer, Tiger Woods, and the great Jack Nicklaus. All of these golfers have won the Masters multiple times and are considered some of sports' most iconic figures. This year's Masters served to be a true test of will and determination that saw one Jesuit graduate achieve one of the most coveted prizes in sports history.
The tournament this year saw several returning players such as Tiger Woods, Bubba Watson, Phil Michelson, and Jordan Spieth who, at just twenty years old, almost won the Masters in 2014. Spieth sought redemption and a chance to become the second youngest Masters winner since Tiger Woods won in 1997. The road wouldn't be easy, as he would have to compete against much more experienced golfers, as well as golfers who have won the award multiple times. Spieth had an enormous task ahead of him, but just as he has done throughout his short career, he accepted the challenge and hoped to cement his legacy in golf history.
Spieth started out extremely strong in the first round, jumping to a huge lead over his opponents, and eventually finished the day in first place, recording nine birdies and scoring -8 to lead the day. Spieth also became the first player ever to open the Masters with a round of 64 or better, the next closest being Greg Norman who shot a 63 in 1996. Even though Spieth finished with a historic day, his competitors did not fare as well as he did. For example, defending champion Bubba Watson shot only a 71, while four time champion Tiger Woods shot a 73.
Spieth would continue his dominance into the second and third day of the Masters, finishing the second round with a score of -14, giving him a five shot lead. On the third day, he finished with a -16 lead, giving him a four shot lead going into the final round. The second round, however, Phil Michelson picked his play up as he finished round two with a -6, and the third day with a -11. Justin Rose would also come back in the second and third round, finishing the third round with a -12, only four shots behind Spieth.
However, Spieth was too good and too determined to let this Masters slip through his hands. He would finish the final round with a score of -18, tying the record for the all-time best score, previously set by Tiger Woods in 1997. Spieth, at one point, had a score of -19, which has never been accomplished by any Masters competitor ever in the history of the tournament. Phil Michelson and Justin Rose would go on to finish in second and third place, both with a score of -14.
Spieth, a fellow Jesuit graduate, has inspired many Jesuit students to not only pursue their dreams, but has also inspired them through his hard work and perseverance, proving that anything can be achieved. Throughout the tournament, Spieth's humble attitude about his game was visible and it was evident that he truly wanted others to see that as well. It makes everyone at Jesuit proud to see the ideals of the Jesuit graduate to be fully attained, evidenced by this young man's accomplishments. He has the golf world on notice and has others saying, "Is this a new era in golf?"