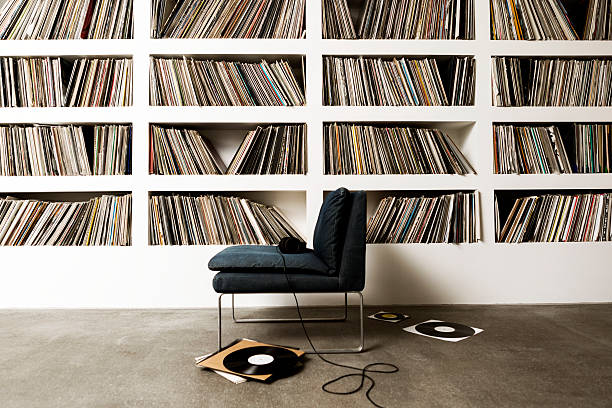 Painting, woodwork, cooking… vinyl? The COVID-19 pandemic certainly wreaked havoc across a significant number of staple pastimes, but in its wake, millions of Americans turned to new or neglected hobbies to combat the boredom of quarantine. The Recording Industry Association of America (RIAA) confirmed in a 2020 mid-year report that record sales surpassed CDs for the first time since the 1980s, and not by a small margin. Vinyl accounted for $232.1 million in music revenue, dwarfing CDs' $129.9 million in sales.
Interestingly, the report's charts indicated that it's not just the nostalgia of baby boomers or Generation X spearheading the trend. While 20th-century hallmarks including The Beatles, Queen, Bob Marley, and Michael Jackson hold their legacies with American audiences, Billie Eilish, Harry Styles, and Tame Impala now stand toe-to-toe. Eilish in particular was the only artist with two top ten records, including her debut album When We Fall Asleep, Where Do We Go?, as well as the preceding EP, Don't Smile At Me.
Whether it's because of vinyl's superior sound quality over digital, the novelty of a "retro" musical format or the search for a fashionable quarantine fad, millennials, and Generation Z are buying records like never before. In my past year of collecting, many friends, classmates, and younger family members have asked me with varying degrees of curiosity about collecting vinyl and how to start a vinyl collection in the new decade. Whether you're a newcomer who just bought your first record player, or you're a casual reader who might've stumbled across your grandparents' collection, here are some lessons I've taken away from experts, veterans, and my own personal experiences.
If you don't already own a record player, Tech Rader has this excellent consumer report on choosing the right deck to start.
1 – Collect What You Love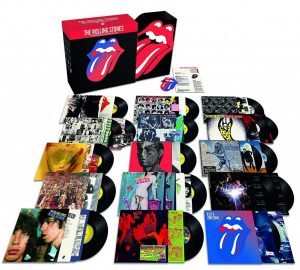 The internet hosts swarms of articles and lists on "Essential Albums to Own on Vinyl," or "Top Records Every Collector Should Own," but investing in vinyl begins with buying what you truly love. While the element of discovery is an essential piece of enjoying music, spending your hard-earned (or gifted) money on albums that serve the purpose of "completing the collection" rather than good entertainment makes for less of an investment and more of a money pit.
Start by looking for your favorite artists, albums, and genres. If you believe Fleetwood Mac is just "alright," don't feel pressured to buy Rumours because it's "iconic." If ABBA has always been your guilty pleasure, go for it Even if your beginning collection doesn't have a lot of variety, stick to what you know you'll listen to first because there will be plenty of room in the future to diversify. It's your collection, not anyone else's.
2 – What If My Favorite Album Isn't On Vinyl?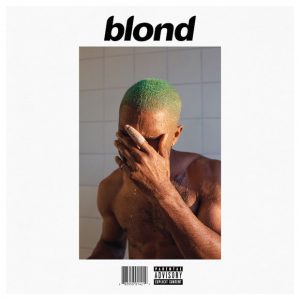 It's an important disclaimer to know that not every album is available for purchase on vinyl, and some records may have had vinyl releases, but are incredibly rare and expensive to find. Records began to subside in market presence during the late 1980s, and was abandoned on a mainstream commercial level by 1992, with the format typically being used for extremely limited edition or promotional and professional uses.
However, with vinyl's resurgence, the most popular albums from the 1990s and 2000s are seeing reissues on wax for the first time. Vinyl releases once again became a standard for new LPs starting in the 2010s, yet exceptions remain. The vinyl release of Frank Ocean's blond was infamously on sale for only a 24-hour period on Record Store Day 2016, and with the exception of bootleg releases, the album will now run anywhere from $500 to $1500 to purchase as of this article's publication depending on the condition. A quick Google search will typically answer the question of availability.
3 – Buy Used and Support Your Local Record Store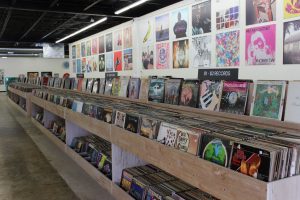 Where's the vast selection in a Target or Walmart? Why risk shipping damages with Amazon? Many chain stores have begun supplying vinyl in their electronics sections to capitalize on the craze, but sealed records are expensive, very limited to either mainstream albums or clearance items, and there's little hope for knowledgeable employees when it comes to vinyl. Fortunately, more experienced retailers are not hard to find.
The DFW metroplex is home to many independent record stores, including Spinster Records in Bishop Arts, East Dallas' Good Records, as well as Texas' largest music store, Josey Records, just to name a few. Each store specializes in a variety of albums, singles, and EPs across countless genres and decades of music, and hosts friendly, knowledgeable staff that is always eager to help. Aspiring DJs can find original hip-hop records designed specially for mixing and professional use. The stores have a great sense of community, and you can get lost for hours digging through bins of records, tapes, posters, and CDs while chatting about your favorite music with other shoppers. For even more entertainment, stores including Josey and the historic Top Ten Records hosted DJs and musicians to perform live for the customers. But there's also a key economic factor that gives independent stores a major boost in expanding your collection.
Buying a record used is the difference between spending $10 vs $30 on an album you can find at any store. "But what's the point of buying records for better sound if I'm paying for a worse product?" Well, you're not. Most independent record stores label their items with the condition of the disk and have dedicated listening stations where you can test the vinyl for yourself. Unlike with a sealed record, which can come warped or scratched before you even open the plastic wrap, you see and know exactly what you're buying with used vinyl, and can get a near flawless-sounding record for a much lower price. Some stores even offer rewards programs, creating more even savings on future trips.
Digging through a used record bin also leads you to find the amazing diamond in the rough. As an anecdote from the first time I visited Josey Records, I found a used copy of Marvin Gaye's What's Going On? for $20. The cover had taken some age, so I was hesitant to take it, but the record itself had only minor scuffs which had no effect on the sound or playback. Once I researched the record, I found that the version I owned was an original 1971 Motown pressing, and was worth an average of around $50 in even sub-par condition. By complete accident, I found a rare version of one of my favorite albums, and I nearly passed up on the chance to own it. This is not a recommendation to just go "hunting" for rare albums with no greater purpose, but it's an example of why you shouldn't judge a record (literally) by its cover. For the most dedicated fans of an artist, bootleg recordings sometimes turn up in a bin, creating an opportunity to discover new music from a favorite band or singer not found anywhere else.
4 – Know the Pressings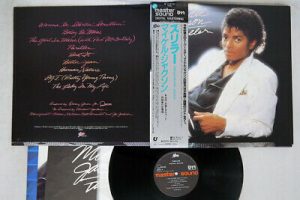 With music publishers eager to jump in on the revived popularity of their catalogs on vinyl, most are re-releasing their essential classics for new buyers to enjoy. This comes with its advantages and drawbacks. Many labels are aware of the sound benefits vinyl can offer, and are caringly restoring and remastering their records, using the artists' original master recordings, with veterans such as the legendary Abbey Road Studios or the Mobile Fidelity Sound Lab. 
However, many are also looking for a quick profit by hastily pressing records using compressed MP3 masters or issuing faulty discs before they can be fully tested. David Bowie's estate in particular was criticized for hasty re-releases of the Thin White Duke's most iconic records following his death in 2016, with customers reporting many of the same skips and pressing errors upon playback. New pressings of Michael Jackson's HIStory and Invincible can only be found on picture discs with distracting levels of surface noise caused by the printed images on the record. Even artists themselves are not above taking shortcuts. Prince was subject to irritation from fans after the discovery that his 2015 "remaster" of Purple Rain was sourced from compressed digital files.
Obviously, this isn't the case for recent albums from the 2000s and onward, but when it comes to purchasing older titles from the 60s, 70s, and 80s, buying older pressings is generally the preferable choice. When the albums were originally recorded, they were mastered under the careful creative vision of the artists and labels with analogue formats such as records and cassettes in mind before the introduction of CDs. This means the albums were specifically engineered to the audio frequency ranges of vinyl in order to deliver the most authentic sound possible.
In vinyl's heyday, master recordings would be adapted into pressing plates at a number of record plants across the country. The different techniques used by the plants could lead to discrepancies in sound quality which range from subtle to significant. The differences become even more noticeable when comparing American presses with overseas releases. As a result, certain presses of albums, depending on the manufacturer or country, have become more desirable than others for their sound. But how can you distinguish each pressing from one another?
The easiest ways to differentiate pressings are by year. Newer releases of older albums can have updated packaging or labels with the year of its re-release listed, and are often distributed under newer labels which specialize in introducing the classics to a new generation. The aforementioned Abbey Road Studios and Mobile Fidelity Sound Lab are notable examples, as well as VMP (Vinyl Me, Please) and Sony's Legacy Records. Deceased artists such as Prince, Bowie, or Jackson also tend to have an added copyright credit listed for their estates.
As with any commercial good, record covers are labeled with their country of origin on the back. In addition, many LPs from territories such as Japan come with an "obi," or a slip of paper on the cover with product information in the country's native language. Every record also comes with an inventory number either on the spine or the barcode on the back. But in order to pinpoint the exact pressing you own, take a look at the matrix runout on the actual record itself. The runout usually appears as a series of tiny handwritten or printed numbers and letters on the "deadwax," or, the end of the record with no music on it. The runout will help you identify the exact pressing plant where the record originated, but where can you decipher the code if you still can't tell?
5 – Discogs is Your Friend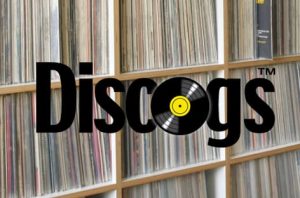 For 20 years, Discogs has been the go-to database, marketplace, forum, and catalogue for the vinyl community. The site allows you to search for your favorite albums, gives a definitive index of every pressing (with runout codes and reviews for each), and is an essential tool for researching releases, keeping a listed inventory of a collector's records, and for putting together a wishlist for albums that a buyer plans on purchasing. It's the perfect platform to help a collector organize their collection, price match when in stores, and set their sights on finding their favorite albums.
However, Discogs is even more than a phenomenal catalogue. The site also functions as both a forum and marketplace to shop for the exact records and pressings you're looking for. Independent record stores across the country use the Discogs marketplace to sell their inventory nationwide, so it's an excellent avenue for supporting even more local stores. The site blog also publishes daily articles related to collecting tips, sales numbers, music history from around the globe, and spotlights on shops everywhere from the UK to New Zealand and Japan.
6 – Takeaway
Record collecting is a hobby, not a lifestyle. Each tip is not meant to create pressure on following the "right" way of collecting records. Instead, my hope is that this guide can help you find the path that works best for you in enjoying your music. So go on, if you're itching to test your new turntable, find your favorite album and give it a spin!