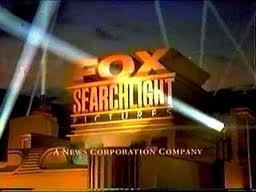 There are certain events that jumpstart a young newspaper in its quest for prominence, events that push a newspaper like a father pushes his son as he learns to ride a bicycle. It is a push that, if exploited, starts the newspaper, as it starts the boy, on a forward path to development and achievement, never looking back on its embryonic stages.
The Roundup is, from any vantage point, a young newspaper. After years of stagnation, the moderators–English teacher Dr. Michael Degen, history teacher Mr. Fritz Asche, and English teacher Ms. Sheryl Row, two returning student editors–Robert Uhl 11' and myself–, and a few staff writers began a campaign to restore the paper's vital impact on the school.  This campaign led to the new on-line student newspaper.  It was the staff's opinion then, as it is now, that the Jesuit community, one so clearly rich and not lacking in contribution, should no longer be deprived of a centralized student voice on athletics, academics, arts, and opinions regarding the school itself, as well as the wider, outside world.
Undoubtedly we have been blessed in our year long existence with gifted writers in both reportage and well-crafted, editorial writing; so, when we were presented with yet another powerful first step toward the invigoration of this newspaper, we accepted the opportunity.  Three Fridays ago, on April 8, 2011, Dr. Degen received an e-mail from one Kate Bost at Fox Searchlight Pictures offering The Roundup a chance to send one of its reporters to participate in a nationwide conference call interview with actor Freddie Highmore regarding his new film, The Art of Getting By.
Since appearing alongside Johnny Depp, Kate Winslet and Dustin Hoffman, among others, as the troubled child Peter Llewelyn Davis in Finding Neverland, a role for which he received nominations for both a Broadcast Film Critics Award and Screen Actors Guild Award, the now 19-year old Highmore has gone on to star in several critically acclaimed films. Among them are Tim Burton's recent re-make of Charlie and the Chocolate Factory – in which he played the title role of Charlie, reportedly having been recommended for the role by the film's other star, Johnny Depp, who was inspired by Highmore's performance in Finding Neverland. Additionally, the young actor starred in the title role again in August Rush alongside Keri Russell, Jonathan Rhys Meyers, and Robin Williams.
On top of all of this success, Highmore was accepted in 2010 at Emmanuel College at the University of Cambridge, where he is studying Spanish and Arabic.
The Art of Getting By, the actor's new film, is a coming of age story about a "lonely and fatalistic teen who's made it all the way to his senior year without ever having done a real day of work, [and who] is befriended by Sally (Emma Roberts[of] Valentine's Day [and] Scream 4), a popular but complicated girl who recognizes in him a kindred spirit," as the film's plot summary states.
Featured at this year's Sundance Film Festival under its previous name Homework, the film was characterized by The Huffington Post as "pretty, fun and maybe even a little bit inspiring, stirring the inner teenager in all of us," and, interestingly, a mix between The Catcher and the Rye and Gossip Girl.
In the week leading up to the conference call, Dr. Degen and I, as The Roundup representative participating, were inundated with near daily e-mails instructing us on the logistical procedures of the interview – e-mails containing phrases like, "Please call in at least 5 minutes prior to the scheduled 6:00 pm CST for the "Freddie Highmore 2" call," and, "Will [Fonseca] will be asked his name and outlet. He will not need a password."
As the conference day, Thursday, April 14, 2011, arrived, and then with it the scheduled call time, I was kept on hold for close to 30 minutes past the start time, a strangely satisfying turn of events that reminded this editor so explicitly, and much to his teenage boy excitement, that he was in near-direct contact with Hollywood, complete with its disregard for punctuality and all.
But it was not until I entered the conference call and began to hear the names and places of the high school and college journalists present alongside me, from Lee Ann Alfaro in Chicago to Sabrina Kahn in New York, from Sarah Bloom in Beverly Hills to Sandy Sedino in Philadelphia – it was not until then that I realized the scale of the interview, and with it what it meant that The Roundup was selected to be the representative from Dallas.
Equipped with a journalistic rigor common among all The Roundup editors, I fought ruthlessly – pressed *1 on my phone, really – against my reporter peers from around the country and, in heroic fashion, managed to ask two questions of Highmore, more than the number allotted to many others. The complete transcript follows:
WF:   Hi, Freddie. Regarding your own life, you grew up in a show business family around London.  What was that like?
FH:    Yes, I never really felt so much that I did grow up in a kind of show business family.  I've always felt that I'm quite—I managed to just distance myself quite a lot from it to be honest.  I mean, my mom's an agent, but first and foremost, she's my mom.  So it was never too much of an issue actually being able to get back to a usual life.  Whenever I didn't film, I was going back to my usual school and now I'm almost at university.  I think I've been lucky in that way being able to combine the two and I say, if anything, acting has sort of enhanced my childhood as opposed to taking anything away from it.
WF:  Since you began acting at a young age, you've worked with a number of veteran and high profile actors.  Obviously, the list goes on.  How has having been exposed to those people impacted your growth as an actor?
FH:   I think that you learn something on every film that you do and from actors that you work with.  It's hard to sort of pick out one special piece of advice or anything like that that someone's given to me, but perhaps the thing that you learn—and that I learned, luckily, quite early—is that, in fact, everyone, despite being fantastic actors, they are actually normal people.  Johnny Depp is Johnny Depp, but he is just like you and me really.  He doesn't think of himself as any better.  He doesn't think he's above anyone else because he's a fantastic actor.  So obviously, acting-wise, it has been amazing to work with these people, but I think also in terms of just generally growing up, it's been a real privilege to have been around these kinds of people.
In the days following the conference call I e-mailed Ms. Bost from Fox Searchlight Pictures, who originally contacted Dr. Degen about the opportunity, and asked her why Fox chose to pursue youth journalists and newspapers around the country, and why it chose Jesuit's The Roundup as the Dallas representative.
She attributed the first decision to the background and motives of Fox Searchlight, saying, "Searchlight, the 'indie' arm of 20th Century Fox, usually relies on word-of-mouth marketing campaigns, hoping positive press and advance screenings will get people talking about their movies." She added, "With such a crowded slate of summer blockbusters, the professional press won't pay much attention to a quirky romantic comedy like this – so we reached out to the high schools and colleges that have a loyal readership of potential movie-goers within their communities."
And in response to my second question regarding her selection of Jesuit, Bost admitted that as a graduate of Ursuline she knew "the caliber of [Jesuit's] writing and journalism programs." She also credited Dr. Degen, who was "very helpful and responsive," noting that "some of the schools who didn't get back to [her] in time lost their opportunity, which is typical of the way it goes in organizing the professional press for interviews, too… publicists and press both work under crazy deadlines most of the time."
As I reflected on Bost's comments, I was struck by how she captured the essence of high school journalism – that it is an establishment meant not to capture national fame or notoriety, nor to cover the breaking stories of our country's affairs, but instead to capture a feeling – a pulse, a heartbeat – of the community it serves. The progress made this year by the new The Roundup in its quest to reestablish for Jesuit its own pulse and heartbeat is evidenced not only in this promising venture with Fox Searchlight Pictures, but also in another exciting, forthcoming opportunity:
On Tuesday, May 3, 2011, the three The Roundup editors will accompany Dr. Degen to SMU to interview for one hour before her lecture as part of the University's distinguished Tate Lecture Series the renowned English journalist Tina Brown – current Editor-in-Chief of both Newsweek magazine and The Daily Beast online, and previous Editor of Vanity Fair and The New Yorker magazines. We will conduct the interview alongside other high school journalists from around the DFW metroplex.