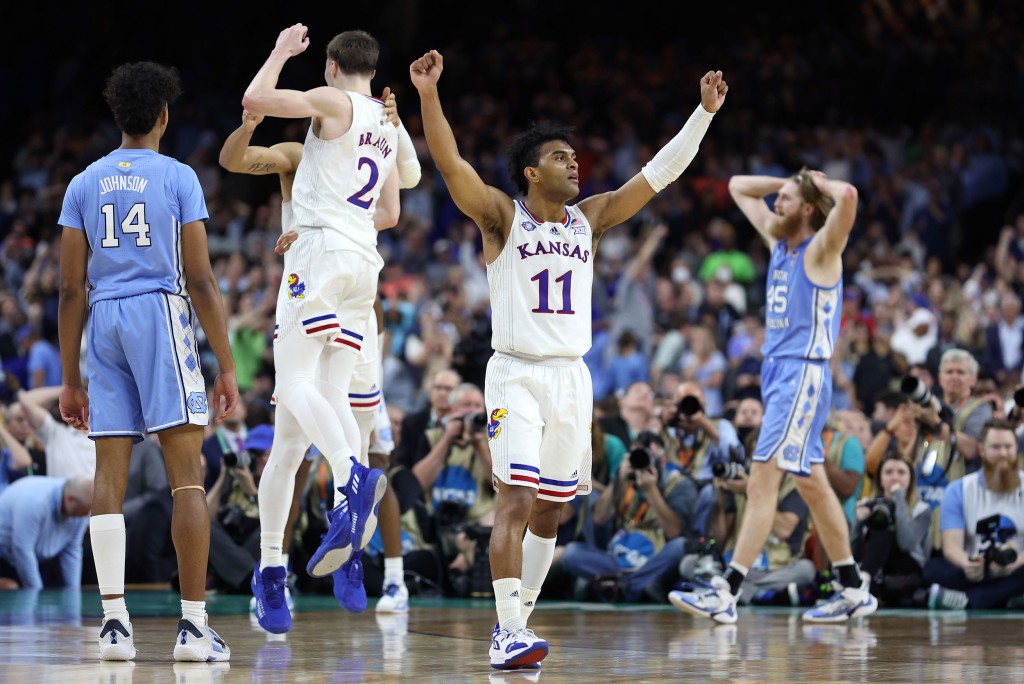 The Madness Returns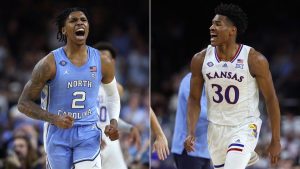 Wow! What an outstanding year for March Madness. Fans are back, the arenas are back, and Cinderella stories have gloriously returned. But in this article, we are focused on the 2022 National Championship between the North Carolina Tar Heels and the Kansas Jayhawks.
North Carolina Tar Heels
A phenomenal performance activated by the two best teams in the nation even though the boss underestimated UNC's pure triumph and skill resulting in sticking them at a disappointing power ranking of 8, while an upgrade would be more than ideal. It was a very strange resurgent of a season for the Tar Heels as they metamorphosized from a constant failing team at the beginning of the regular reason to 29-10 and 2nd in the Atlantic Coast Conference. We gotta hand it to Hubert Davis for resurrecting a lackadaisical basketball team into a finals contender for the National Championship.
North Carolina, led by Armando Bacot, who unfortunately tweaked his ankle harshly in his team's win over Duke, began to limp early in the second half putting the Atlantic Coast at a clear disadvantage. Assisted by Caleb Love and R.J. Davis with all three men combining for 43 points and an overwhelming amount of 40 amalgamated rebounds. The three musketeers single-handedly contributed to North Carolina's fascinating presentation of entertainment for college basketball. Even though the underdogs came short to Kansas by a score of 72-69 in the final game, this magnificent squad proved their superiority and dominance throughout NCAA history and has manifested themselves as a force not to be reckoned with concerning their triumphant display of heroics during these games.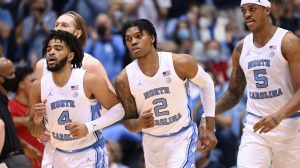 Kansas Jayhawks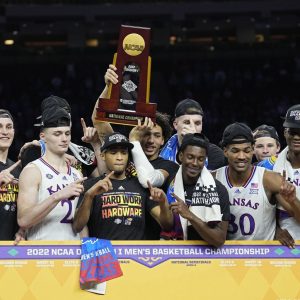 Under Bill Self, the Kansas Jayhawks have been a No. 1 seed in the NCAA tournament nine times — about half of his career in Lawrence. They have only ever won the championship game once before. Kansas created history by overturning the greatest halftime deficit ever faced by a national champion, trailing 40-25 at halftime before exploding out of the locker room with an 18-6 run that put an end to any hopes of a Tar Heels comeback. In the second half, Kansas made 58 percent of its shots, while UNC made only 28 percent. Kansas was able to raise to a level that no opponent could equal in the postseason, and the Tar Heels suffered the same fate, thus allowing a path for Kansas to finally cut the nets and put a bow to the remarkable 2021-2022 season after one of the biggest comebacks in NCAA championship history, astounding to present the least. Led by the works of Ochai Agbaji, Jalen Wilson, David McCormack, Christian Braun, and bench player Remy Martin. These four Kansas players concatenated a total of 68 points together with Braun coming out on top with 12 glass cleaners. Remy Martin approaches the court in the second half averaging almost 3 points a game from his lack of on-court time decides to turn the bass up and shoots 4-4 from 3 even the game-winning field goal that would put Kansas ahead by three with 38 seconds remaining. A dominant execution indeed by the Big 12 team coming out on top as undisputedly the best college basketball team in the nation.
Proficient in their prophecy of prolific numbers of people attending the event, presenting a particular and persistent paradigm of possibly the most popular and most spectated game with 216,890 attendees in New Orleans – Kansas and North Carolina proceed to proffer a powerful performance for the connoisseurs of college basketball.