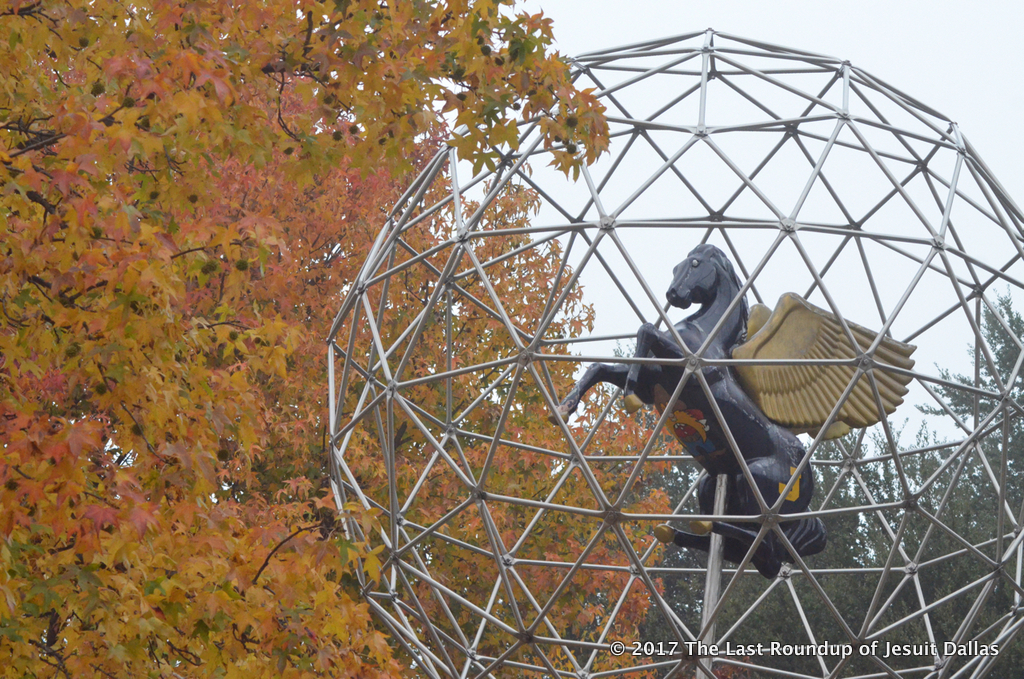 On October 22nd, 2021, Jesuit held its anticipated Ranger Day for all Freshman-Seniors, a tradition trumpeted on 12345 Inwood Road. Throughout the morning, competitive games were played on Ranger Day, both inside and outside, and let's say the 2021 Indoor Games were a fan favorite! There were many competitive games and activities like ultimate frisbee/ultimate football, dodgeball, ping pong, etc. They were popular and exhilarating among all grade levels. I asked Patrick Cahalan '25 about his opinion on the Indoor Games, and he said, "it was cool to meet the upper class." He also mentioned, "how the basketball and football in the gym were fun."
Dodge Ball
Dodgeball was held in the small gym, packed with many Jesuit students competing against their classmates. The rules were self-explanatory traditional dodgeball rules, where if you catch it, you're out and bring a teammate back in, or if the ball hits your dodgeball, then you're out. It was very intense at times, with people even upset about being out. The atmosphere was filled with energy. I asked Jack Tulimeri '24 about his thoughts of the dodgeball games, who said how "it was very competitive and exciting and remarking how "the only downsides of dodgeball were the long lines and how crowded the gym was." In addition, Lucas Wendorf '24 mentioned "that it was super fun and a lot of action."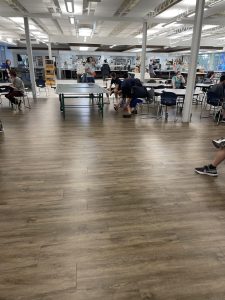 Ping Pong
There were around two ping pong tables in the cafeteria, and most games were exciting to watch and went smooth. Ping-pong went from 9:30-10:50 until the pep rally, when the chariot races began. Students played against one another or with a partner, usually going to 11 or 21 to win. Whoever won a match stayed one and a new challenger came on. I asked Alonso Carrillo '24 what his experience was with ping pong. He responded with, "you could meet new people and talk with your friends and other people while waiting in line."
Arena Football and 3 on 3 basketball
These two activities were held in the Walsh Gym, taking most of the court space.  Arena Football is essentially football, where players were separated into an equal number of players. They played roughly 30 yards, around one baseline to another, using the entire court; it was a very exhilarating event.
For 3 on 3 basketball, there were six open basketball hoops with organized three on three teams. The rules were that if you miss, you must take the ball back to the three-point line. Another one was the "make it, take it" rule, where if your team scores, you get the ball back. When the ball doesn't hit the rim, you don't have to take the ball back. However, if it hits the backboard, you can rebound it and shoot it into the hoop. I asked Carter Dubiel '25 about three on three basketball, and he said that "it was a great way to relax on an off day and play competitive ball." Additionally, he added how "lots of teams were formed, and many fun plays were made."
Stay tuned to the RoundUp for more Jesuit events!