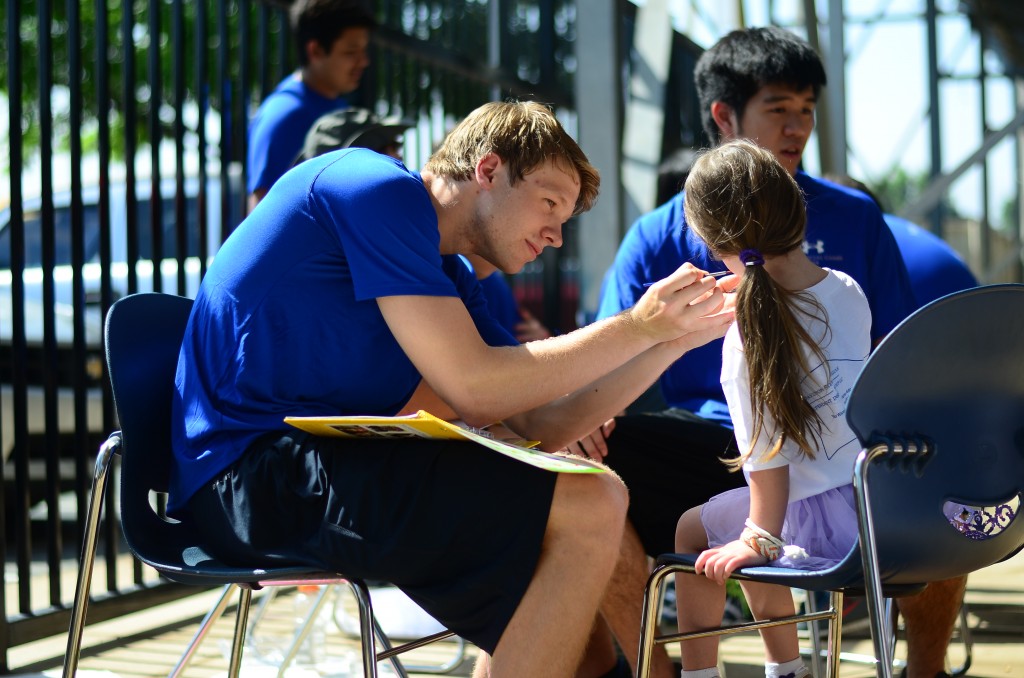 The Jesuit Special Games is a place for people of all ages and abilities to compete and have fun. Mr. Rich Perry says that he was "thrilled" with this years games held on May 8 and that it was the "most well executed, planned games [Jesuit] has ever had." He added, "The seniors were amazing," and they "owned [that] day as being men for others."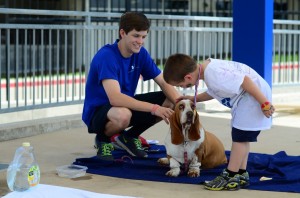 The Special Games has been a tradition at Jesuit for 38 years, bringing in 450 participants from  20 school. Some of the "main schools that attend," says Mr. Perry, are "all of the Richardson schools, the Notre Dame School, the Rise School, Chase's Place, and some of DISD."
The age group varies greatly for the participants. "The youngest," says Mr. Perry, "was one year old, and the oldest was 27 years old," with the majority in elementary and middle school.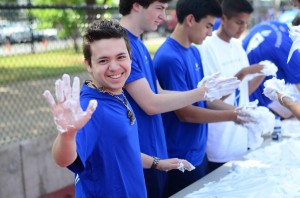 Pro golfer and Jesuit alum Jordan Spieth donated the seniors' Under Armor brand shirts. Mr. Perry said that he  is "very grateful to Jordan Spieth" for donating the senior shirts and gave Spieth '11 "a big shout out." Mr. Perry also thanked insurance company, Stewart Morelock for "donating the shirts for the special athletes."
Many other individuals helped at the games, Mr. Perry explained.  "The parents attend many times with the children with special needs, their teachers, the Jesuit staff, the Jesuit Athletic Department, the Jesuit Counseling Department, the administration, Mrs. Bean and her cook crew, Mr. Fitzsimmons is very helpful," he added. "Squeaky, who was very helpful with parking, Mr. Civello and Mr. Knize, who are extremely supportive. There are a lot of people you could list, it's multifaceted. Ultimately, though, this is a day for the seniors to execute a strategy of leadership and inclusion where every person, regardless of physical or mental difference, feels the hospitality of the Jesuit community."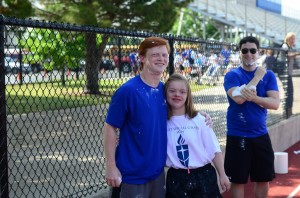 The events are a series of adaptive games. "There are twenty-six events that the students rotate through," stated Mr. Perry. "Adaptive games mean that the game is not as much about competition as it is personal achievement… For instance, a student in a wheelchair can still participate in a relay race. The games are adapted so every student feels included." Mr. Perry also said some of the other events included "chalk drawing," "bubble blowing," and "the therapy dog program." He said that the therapy dog program helps students to "feel comfortable, to come down, to relax, and to learn communication skills."
As for traditional events, says Mr. Perry, the Special Games has things such as "relay races, soccer toss, and Frisbee toss." It is still unclear whether or not a Frisbee is tossed or thrown. You can choose.
The Jesuit Special Games have been a tradition at Jesuit for many years and the Games will continue to uphold this legacy in the future. The participants, the seniors, the administration, the  teachers and the staff and parents all look forward to it. This years games were one of the most memorable yet, and it was a great way to send the class of 2014 out.