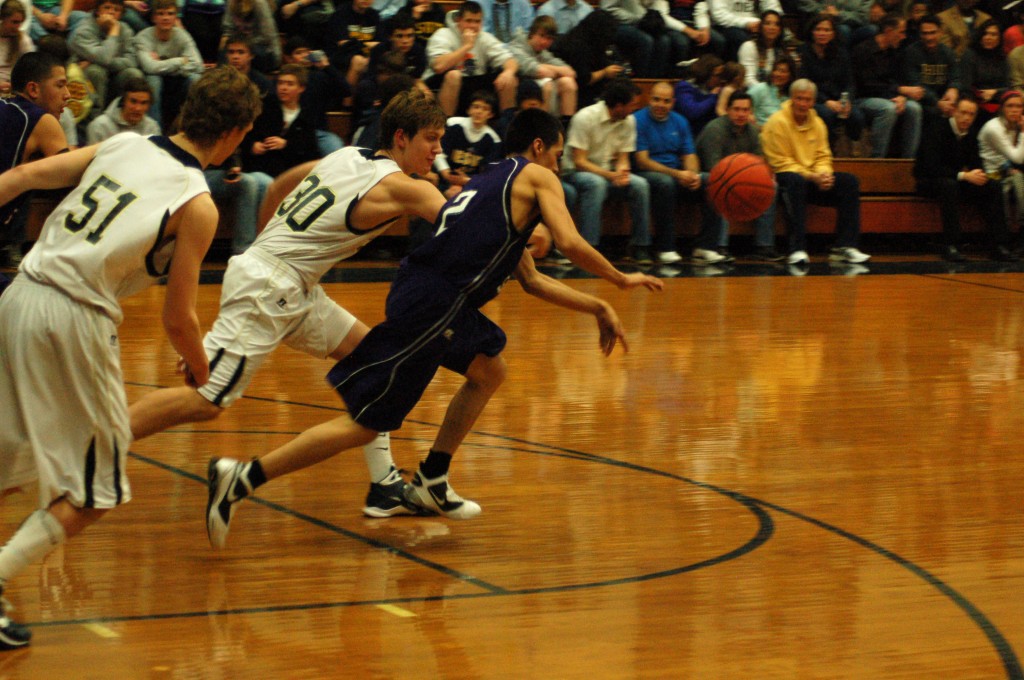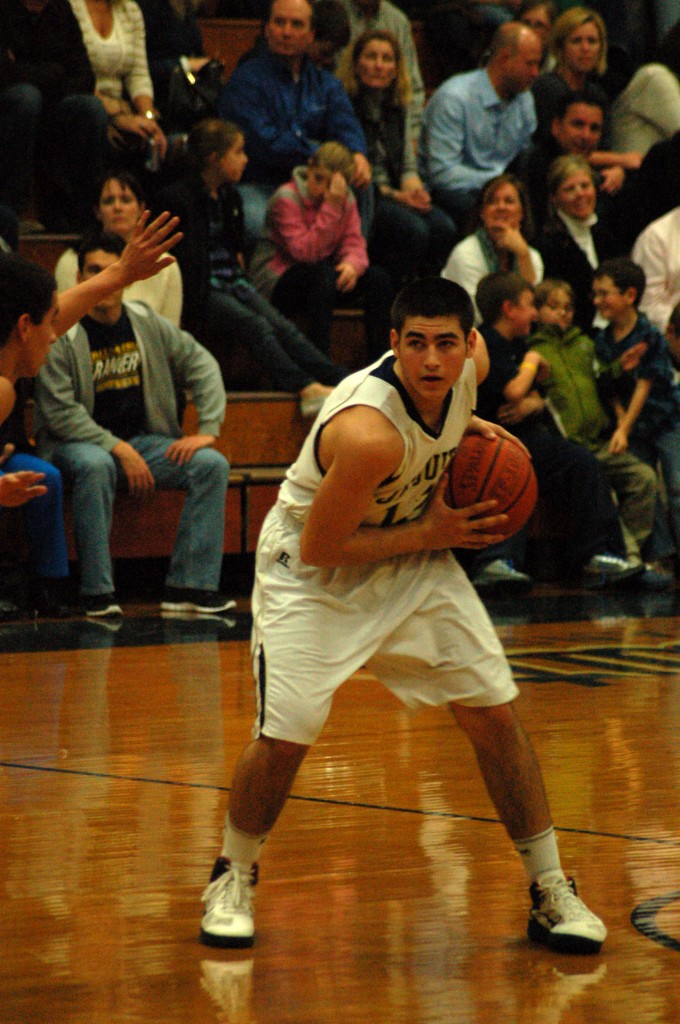 We're halfway through district play and your Jesuit Rangers are 5-2, with their only losses to Skyline and Richardson Berkner. The week of January 17, 2011, featured two DISD schools, Samuell and Sunset. Tuesday Night's tip off against Samuell was at Forester Field House at 8:00. The Rangers put up 15 or more points in all four quarters, ahead by eleven after the first and never looking back. The game ended in blowout fashion, 66-41. It was widespread scoring overall for Jesuit, but the team was led once again by senior Brian Wetzel, who had 17 points, including 3 3-pointers. Junior Reid Leinbaugh added in 13 points, contributing 2 3-pointers of his own. It was an easy contest for the Rangers overall and kept them tied for second in district.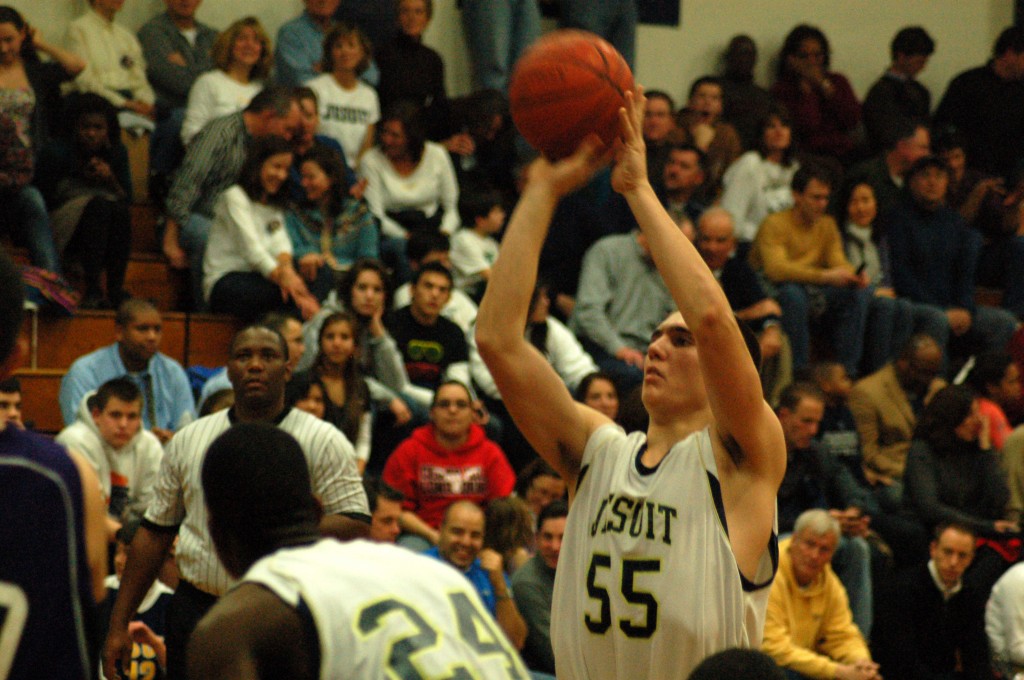 Friday's game presented Jesuit with a short roster. On the list of unavailables were Brian Wetzel, senior Jeff Schoettmer, junior David Lacey, and senior Connor Henry. The Rangers, only eight players deep, handled Sunset without a glimpse of a problem. The Bison didn't score more than 6 in a quarter, as the Rangers scored 15 or more in each. A 64-20 beating put on Sunset pushed the Rangers to their 5-2 district record, extending their win streak to four in a row. With the normal scoring leaders out, the Rangers needed some role players to pick up the slack.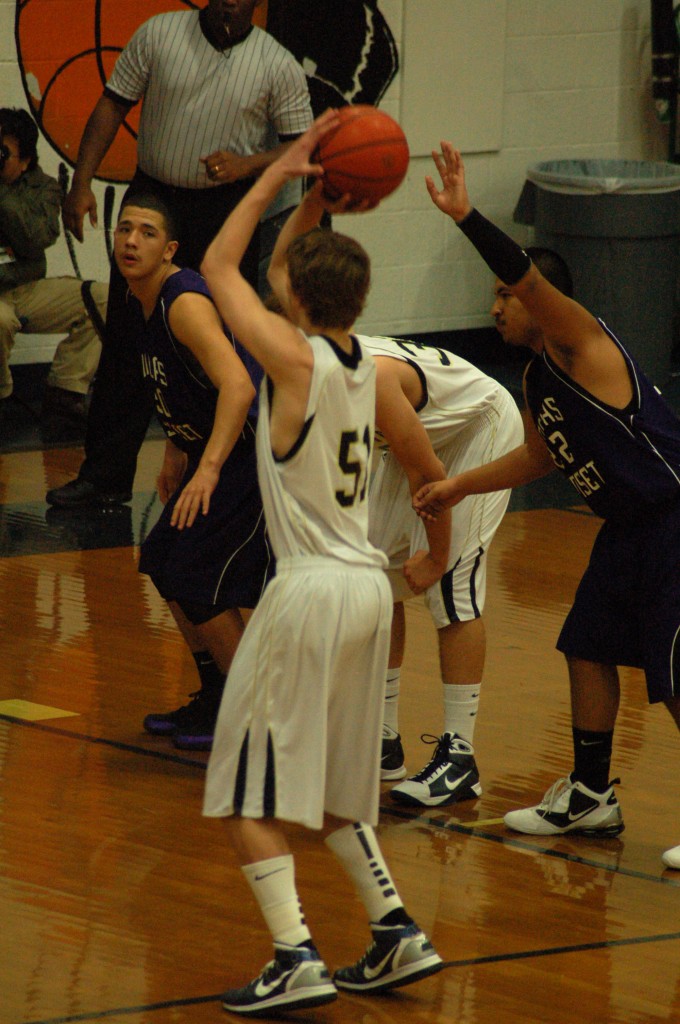 Sophomore Steven Spieth was the high point man in the game with 15, and senior guard Blaine Simmons came off the bench and added 10. Jesuit shot an incredible 89% from the free throw line, hitting 25 out of their 28 attempts.
With the first round of district play over, the Rangers have ended with all the momentum in their favor, winning their last four. Coach Hill had this to say of this half of district: "I'm really excited with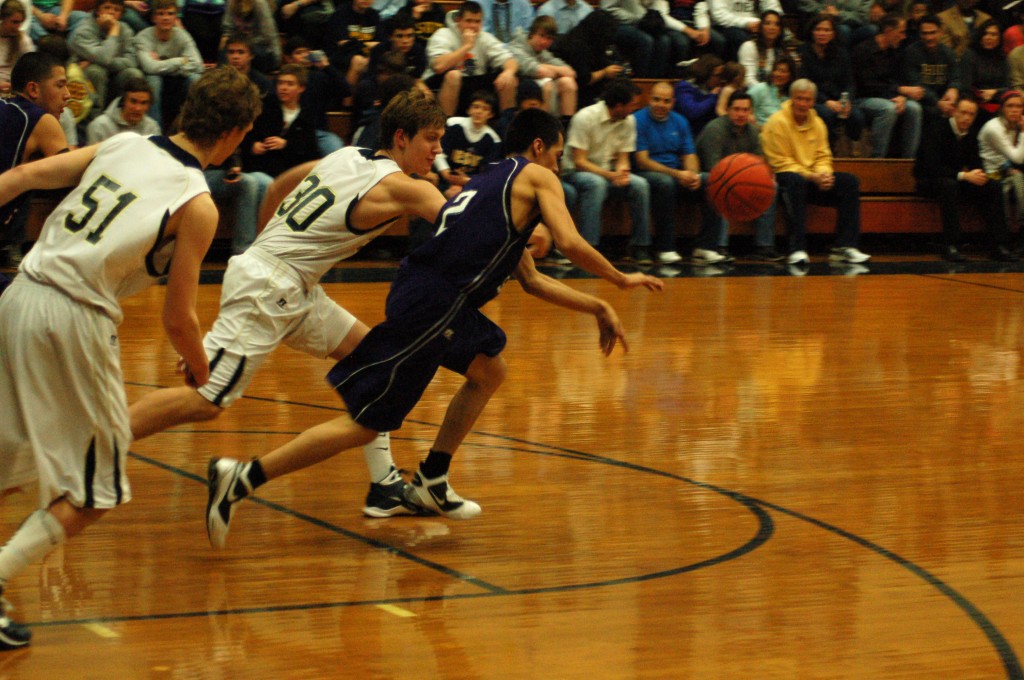 how the boys started to play. We stepped it up, and have started to click together as a team. I think we're finally starting to play to our ability now that we are close to our full roster night in and night out." District play resumes Tuesday, January 25th against W.T. White at Jesuit.
Photography by Jack White '12